Owner of XO Wine Company, Greg Clack talks about his inspiration to become a winemaker

02/11/2022 Know Your Winemaker: Greg Clack, Winemaker at Chain of Ponds, Adelaide Hills, Australia
Greg Clack's adventure began while he was a student at a small winery in the Adelaide Hills, which provided him with a stable foundation in the field. He has been working with Chain of Ponds and winemaking for 15 years. Greg also has a small side project called XO Wine Co. which focuses on food-friendly style wines and more climate-appropriate varieties.
Learn more about him and his journey in the wine space below.
Tell us a little about your background and journey into winemaking.
I began my journey while still studying at a small winery in the Adelaide Hills which covered most activities and gave me a good introduction to the industry. From then I spent 12 years in McLaren Vale working with Haselgrove and working with fruit from the Adelaide Hills and McLaren Vale, while working at Haselgrove I started working with Chain of Ponds and have been winemaking for them for 15 years now. Six years ago Kate and I decided we would like to branch out and do a small side project called XO Wine Co. focusing on more food-friendly style wines and more climate-appropriate varieties. This has been going from strength to strength and now forms a large part of our daily lives.
Your current role and what does your day look like?
During vintage, a lot of driving to assess vineyards and then scheduling harvest dates. Once the fruit is harvested we then proceed to winemaking in the winery performing most of the manual tasks for XO Wine Co. and overseeing production for Chain of Ponds. Outside of vintage it is mainly scheduling and planning for vintage and bottlings while procuring dry goods. Outside of the production side, we have visiting trade, the odd consumer event, and trade events along with general day-to-day admin like invoicing, etc.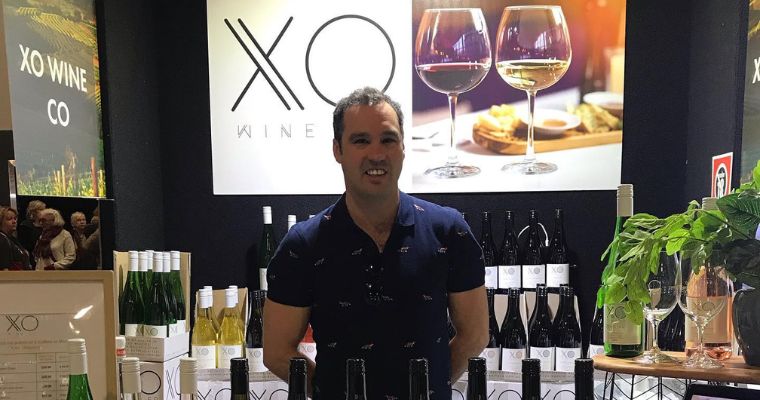 Image: Greg Clack; Source: Instagram
What inspired you to become a winemaker?
When I realized that you could actually make wine not just for fun but to make a living from it, I can't really say there was any other option after that.
What are some of the most important skills for a winemaker?
Someone dedicated but always willing to learn and someone who is knowledgeable and understands in depth the link between viticulture and winemaking.
How do you think a winemaker can help in driving marketing and sales personally?
There are potentially a number of paths a winemaker can assist with wine sales and marketing, obviously wine quality is a major part of this, alongside this - engaging with trade in both retail and on-premises provides a closer connection to the product. Alternatively assisting with events is a great way to meet consumers and also get a view of where styles are heading.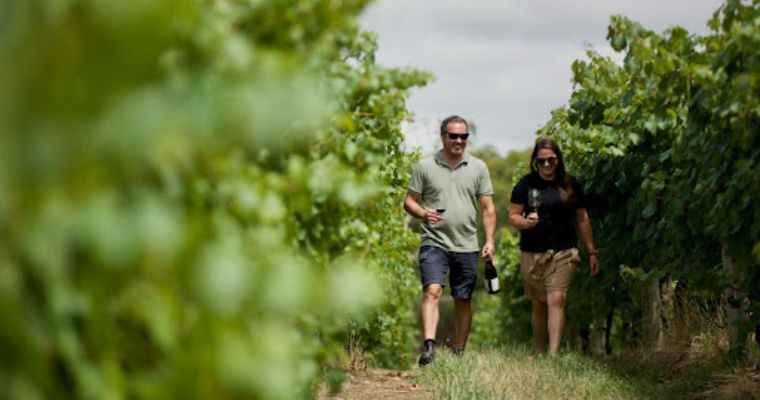 Image: Greg Clack
Define a good winemaker.
Someone who is dedicated but open to always learning has a good grounding in both winemaking and viticulture and the importance of both.
What is the hardest part of a winemaker's job?
Logistics and staffing in peak vintage definitely put a strain on things!
What do you do when you are not working/making wine?
Most likely cooking/eating out and drinking wine.
What are the current challenges winemakers are facing according to you?
Climate change and supply issues are probably the two greatest challenges, currently in the Adelaide Hills.
[[relatedPurchasesItems-41]]
What skill or topic are you learning currently in wine and why?
I have been delving much deeper into sustainable growing practices lately along with fringe varieties that potentially would be very suitable to the Adelaide Hills if the climate was projected to warm up to a few degrees as predicted. Hopefully, this will lead to an industry that is much more sustainable in the long run.
What is your idea of a good life?
Good work-life balance with plenty of good food, good wine, and good company.
Your favourite 2-3 wine books?
Inside Burgundy by Jasper Morris
The Dirty Guide to Wine by Alice Feiring
Big Macs and Burgundy by Vanessa Price and Adam Laukhuf
Header Image: Greg Clack; Source: Xo Wine Company
Get Feedback From On-Premise Buyers, Wine Directors, and Master Sommeliers. Enter Your Wines Before January 31, 2024, To Save.