2020 Christmas Special: Must-Try Chardonnays

24/12/2020 Christmas seems to be incomplete without a splendid bottle of wine. And what better wine to sip on Holidays than Chardonnay. Here is the award-winning selection of Chardonnays.
Someone once said "As long as we have wine, the holidays will be fine," and surely every wine lover would agree to this.
With Christmas and Holiday season just around the corner, there will be many opportunities to pop, pour, swirl, smell and sip some delicious wines. Whether it's to enjoy a lazy afternoon with friends or a grand meal shared with family - wine is a must. Christmas seems to be incomplete without a splendid bottle of wine. And what better wine to sip on Holidays than Chardonnay - one of the top 10 wine grapes produced all over the world.
[[relatedPurchasesItems-41]]
#Didyouknow - Chardonnay is one of the three main grapes used in champagne, along with (reds) pinot noir and pinot Meunier.
Here we bring you some must-try Chardonnays to sip in the 2020 Holiday season.
2018 Oceano Chardonnay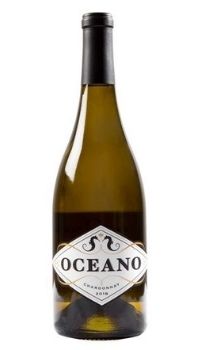 2018 Oceano Chardonnay by Oceano Wines comes with a bright nose of jasmine, key lime, white peach, honeydew melon, green mango, and peach blossom. This wines' lemon attack leads to a juicy mouth of green apple, quince, nectarines, kiwi, and guava. Notes of kaffir lime highlight the long refreshing finish.
Barefoot Bubbly - Brut Cuvee
Barefoot Bubbly - Brut Cuvee by Barefoot Bubbly is packed with all the vibrant aromas of Chardonnay. This Brut Cuvée is the dry and traditional offering that is sure to become your new favorite. With hints of zesty kiwi and perfectly pleasant peaches, every sip lingers with a crisp, refreshing finish. This wine pairs well with everything from fresh fruit to champagne toasts over buttery bites of lobster.
2018 Anayon Chardonnay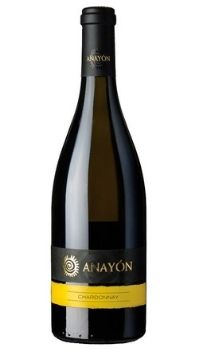 2018 Anayon Chardonnay by Grandes Vinos is a white wine that shows a nice soft lemon color and fine golden tears. The nose has a scent of white flowers such as honeysuckle or almond blossoms, tropical fruits like pineapple or mango, and a subtle hint of vanilla. The palate is creamy with expressive flavors of lime pie and honey. This wine is best paired with rice fish, cod stew, white meat roasted, grilled seafood, seafood sauce, bluefish, white fish grilled white fish to the oven, white fish in sauce and vegetables stuffed with fish.
2018 Mossback Chardonnay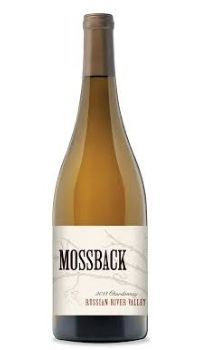 Mossback Chardonnay by Matchbook Wines is an elegant example of fruit harvested from the Aquarius Vineyard in the heart of the Russian River Valley. This wine was primarily cold-fermented to accentuate the classic characteristics of grapes grown in this cool-climate, Sonoma County appellation. Beautiful pear and floral aromas lead to flavors of stone fruit, tangerine, honey and lime zest. A small percentage of the wine was fermented and aged in oak to add texture and a pretty vanilla note. This is a bright and vibrant Chardonnay with a finish that lingers with the creaminess from the French-oak aging. Pair this with spring rolls, oysters, ceviche or a lobster bisque.
Sonoma-Cutrer The Cutrer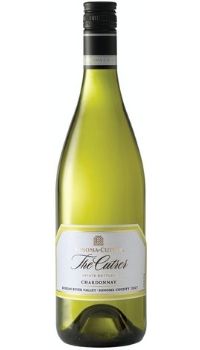 Sonoma-Cutrer The Cutrer by Brown-Forman is a classic Californian wine. On the nose, you are greeted with integrated oak notes of caramel, pie crust, apple pie, ripe peach, nectarine, nougat, brown sugar, and nutmeg. The mouthfeel is nicely focused with a creamy mid-palate, bright acidity and a long, rich finish. Flavors of warm pie crust, fresh apple, and pear are accented with touches of nut, light vanilla and baking spice. Each of Sonoma-Cutrer's Chardonnays is unique in its flavor characteristics. The Cutrer appeals to wine lovers who enjoy a creamier, rounder Chardonnay with more oak influence. Pair with prawns, risotto, and spring vegetables.
2017 Valley of the Moon Üsha Chardonnay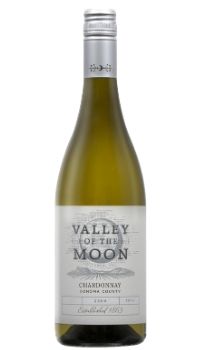 Valley of the Moon Üsha Chardonnay by Valley of the Moon Winery is a bright, clean, simple wine. A fresh wine that's direct and straightforward. A beautiful Chardonnay that is created specifically for the on-premise trade and named Üsha, meaning to drink. This is Chardonnay in its truest form. Aromas of peach, apricot and vanilla. Flavors of green apple, ripe pear and honey with a lengthy oak driven finish touched by a hint of sweet and bright citrus.
2018 Jordan Chardonnay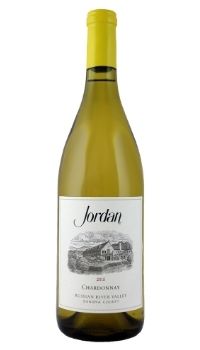 Jordan Chardonnay by Jordan Vineyard & Winery is a vintage defined by its crispness, vibrancy, and freshness. Pretty aromas of honeysuckle, lemon blossom, and Fuji apple spring from the glass. The palate boasts bright, lively layers of citrus with a hint of oak and creaminess from careful barrel aging and bâtonnage. Flavors of kumquat, lemon, and Fuji apple linger in the juicy, mouthwatering finish.
2017 Quails' Gate Chardonnay
Quails' Gate Chardonnay produced by Quails' Gate Winery has a nose of ripe orchard fruit with briochie and a hint of minerality. The palate has bright stone fruit flavours along with a hint of butterscotch and citrus. Pair it with lemon roasted chicken, seafood risotto, or creamy butternut squash soup.
Get Feedback From On-Premise Buyers, Wine Directors, and Master Sommeliers. Enter Your Wines Before January 31, 2024, To Save.