Tomato Gnocchi

20/11/2020 Marinara or Napolitana sauce prepared from scratch from in-season tomatoes is pretty hard to beat. Check out the recipe for Tomato Gnocchi below.
Beauty in simplicity. Marinara or Napolitana sauce prepared from scratch from in-season tomatoes is pretty hard to beat. I'm not sure there will ever be a consensus on what defines the "perfect tomato sauce" but dial in a recipe that suits your taste and style of cuisine whether rustic, elegant and velvet smooth, red wine-rich, raw passata, maybe slow-braised with meatballs, accented with herbs or fiery chili.

My point here is theres nothing wrong with highlighting the versatility of something so simple but made with passion and purpose. Proudly make it yours and let it sing with a simple preparation of gnocchi, pappadelle, woodfire pie, or parmigiana. It's often the humble nature of well-executed basics that keep people coming back to your establishment. It's impossible to discuss pairings with an ingredient so universal and different one locale to the next.
May this serve to inspire your creative freedom, not steer your wine selection, but should you insist on my suggestion, I'm a stickler for Sangiovese and a silken passata. One place you'll find no shortage of authentic flavor and Italian family tradition is Michigan. The team at The Wine Guy Store in Michigan, have tasted a lot of bad wine, so you don't have to! The Wine Guys are featuring COVID specials on a rotating selection of domestic and imported wine. To sweeten the punch they're offering FREE delivery within 10 miles of their store and minimal shipping cost anywhere else.
About the Author: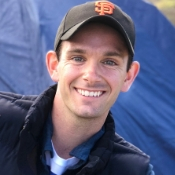 Timothy Neumann is an Australian Nutritionist, Chef, Culinary Consultant and Freelance Writer based in Napa, California. As a regular contributor of recipes and wine pairings for Sommeliers Choice Awards, Tim will be your resident food guru and bring you awesome recipes. Tim's approach to food is healthy, balanced and seasonal cooking to fuel a happy and productive mind! If you're visiting wine country, get a taste of Australia meets Californian cuisine.
Get Feedback From On-Premise Buyers, Wine Directors, and Master Sommeliers. Enter Your Wines Before January 31, 2024, To Save.