Shortrib and Mushroom Cappelletti 

20/11/2020 On this page, you will find the recipe for Shortrib and Mushroom Cappelletti .
Overnight braised beef short rib cappelletti, a petite stuffed pasta originating from the town of Modena in the northern Italian region of Emilia-Romagna. This elegant preparation is a labor of love but the resulting flavor pays dividends. Use up any and all vegetable trim including mushrooms, tomatoes and onions for a braising liquid with serious depth and character. No dish of Modena would be complete without a kiss of aged Balsamic.

Add texture and allure with crispy sautéed mushrooms including beach, chanterelles and king trumpet remembering, if you ain't scorin' its borin'. Italian wines are exciting and accessible across the world. If you're an online retailer, on-premise venue opening your cellar for curbside collection, looking to fill gaps with rare Italian finds, you ought to connect with Impero Distributors. Impero are a 10-year-old distributor stocking vino from Lombardy and Veneto to Sicily and Sardinia. During the current crisis, Impero are offering free delivery and no MOQ for all retailers.
About the Author: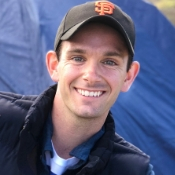 Timothy Neumann is an Australian Nutritionist, Chef, Culinary Consultant and Freelance Writer based in Napa, California. As a regular contributor of recipes and wine pairings for Sommeliers Choice Awards, Tim will be your resident food guru and bring you awesome recipes. Tim's approach to food is healthy, balanced and seasonal cooking to fuel a happy and productive mind! If you're visiting wine country, get a taste of Australia meets Californian cuisine.
Get Feedback From On-Premise Buyers, Wine Directors, and Master Sommeliers. Enter Your Wines Before January 31, 2024, To Save.