10 Unusual Thanksgiving Wine Ideas To Liven Your Table

29/10/2021 Not your mother's wines, these exciting labels will be the center of conversation
While religion and politics should always be off the table at Thanksgiving, wine is undoubtedly front and center. We've listed ten wine ideas that have a story and purpose, and they also happen to boast incredible taste profiles. Each one has a role to play in your Thanksgiving pairing plans, so open your mind and your palate.
[[relatedPurchasesItems-41]]
For Starters
ONEHOPE, N.V., California
ONEHOPE's California Sparkling Wine is light in color and displays aromas of fresh green apple and nectarine with a hint of fresh-baked bread. Crisp, intriguing fresh fruit reminiscent of succulent peach, sweet berries, and pear linger on the palate, finishing with creamy and refreshing bubbles. This Sparkling Brut pairs well with appetizers such as raspberry baked brie or goat cheese and walnut salad, and desserts such as good old apple pie. You can start and finish your Thanksgiving dinner with this gem.
ONEHOPE is donating a minimum of $25,000 of October Sales to Susan G. Komen to invest in breakthrough research to help prevent and cure breast cancer and the organization is funding $50,000.00 in Holiday Magic Grants to families with special needs children in November and December through the ONEHOPE Foundation.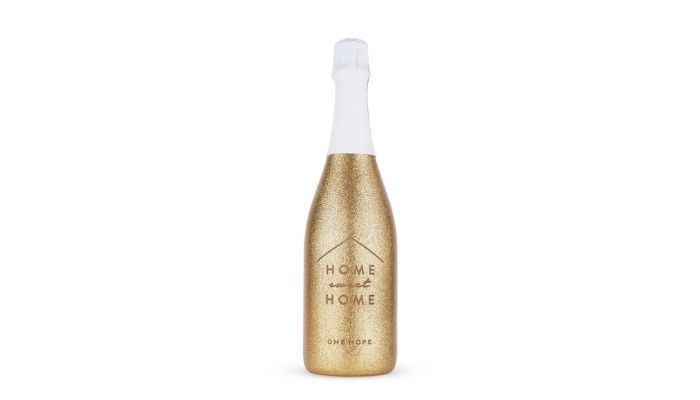 Purchase at ONEHOPE.com for $49.99.
Brilla! Prosecco DOC + Brilla! Prosecco Rosé, N.V., Italy
There's nothing better than bubbles to get your Thanksgiving started! Produced both as traditional Prosecco DOC and Prosecco DOC Rosé, Brilla! set out to combine Prosecco with one of Italy's greatest expressions of style and elegance: jewels. Just check out that packaging.
Exuberant, fresh, versatile, pleasant, and ready to dress up any Thanksgiving table, Brilla! embodies the essence of the Italian Dolce Vita. Delicate and complex bouquet with fruity notes that remind of peach, green apple with second notes of acacia and lilac. A fresh and light wine ideal as an aperitif Brilla! Prosecco is good with hors-d'oeuvres like the classic Deviled Eggs, and its Rosé iteration is wonderful with that starter salad.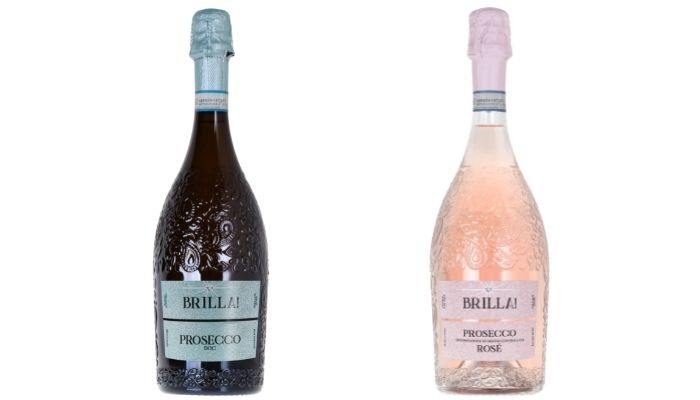 Get it on Drizly for $13.57
The Main Event
Sonoma-Cutrer 40th Anniversary Chardonnay Winemakers Release 2019, Sonoma Coast
This is a wine for drinking as well as a gift if you're somebody's plus one this Thanksgiving. Sonoma-Cutrer has been crafting wines since 1981 in the esteemed Russian River Valley growing region of Sonoma County, California. Today, its female-led winemaking team produces sustainable-certified wines.
This year's Sonoma-Cutrer Winemaker's Release, the 40th Anniversary Chardonnay, represents a historic collaboration between winemakers past and present. The blend pays tribute to the winery's mastery of the single grape varietal.
This Chardonnay strikes an exceptional balance between being full-bodied and delicate, with a creamy mouthfeel highlighting the winery's signature citrus acidity. We can't think of a better way to celebrate Thanksgiving with family than by including a wine that embodies the very sentiment of the past and present.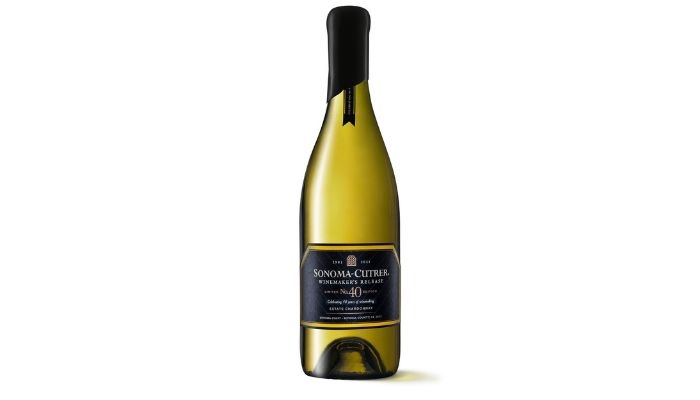 Order winery direct $70 or $56 club price.
Fresh Vine Pinot Noir 2019 + Cabernet Sauvignon 2020
We've put these wines together because they make a great sequence team for the main course, starting with the Pinot Noir and moving on to the Cabernet.
Fresh Vine Pinot Noir is ruby in color with a big floral nose of rose petal, dark cherry, and baking spices. Secondary notes of raspberry, mint, and tea. Medium-bodied flavors of blackberry, red raspberry, and ripe plum. Tasty, long finish of red plums and baker's chocolate with a hint of acidity. This is exactly what a thanksgiving crowd is looking for from pinot and it's perfect for the main course's first bottle.
When it's time to open that second bottle, we found this pinot's sister, Fresh Vine Cabernet Sauvignon makes a great sequel. Also dark ruby in color with a ripe, expressive nose full of blackberry pie, dark cherry, spice box, and a hint of mint, this cab boasts secondary notes of ripe plum and vanilla.
Medium-bodied with concentrated flavors of boysenberry, blackberry, and chocolate, it goes down easily and finishes long with supple tannins and flavors of plum.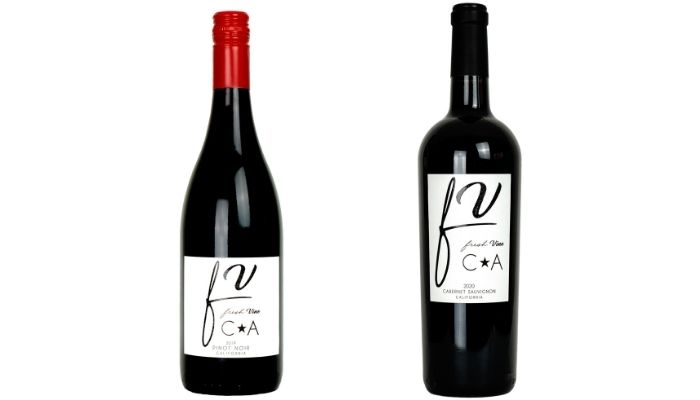 This pinot and cab retail for $18.89 and $21.89, respectively. Buy straight from the winery source or find a store in L.A. through the Fresh Vine locator.
Don Melchor Cabernet Sauvignon 2018
Don Melchor is Cabernet from Chile's Alto Maipo Valley. This single-vineyard wine is made by one winemaker for almost three decades and is regularly placed on Top100 and Top 10 lists, like this one.
Don Melchor will easily be the star of any holiday meal. It's vibrant and elegant with flavors of black currant and tart red cherry. The tannins are polished and velvety, the fruit balanced and cool, and the finish is exceptional making it a terrific pairing for lamb, roasted pheasant. It's unabashedly easy to drink right now, so class it up and bring something stunning!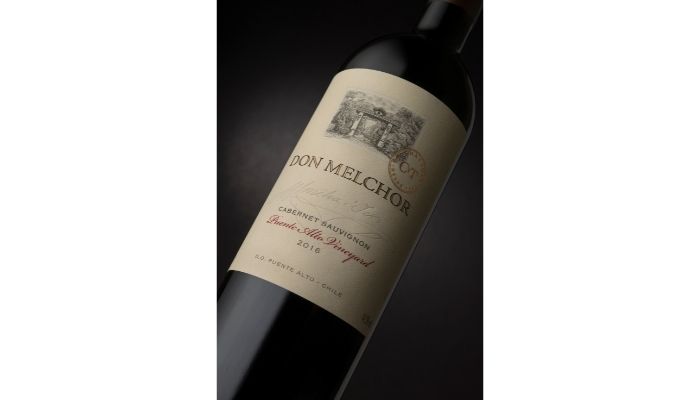 Sold at LA Wine Co. for $89 and Lincoln Wines in Venice for $109. Both are great prices since their recommended retail price is $125.
Magnánime Cabernet Sauvignon 2014 + Unánime Malbec 2017
Again, we found a duo that we recommend serving together. Here we suggest starting your main course with the Cabernet and moving on to Malbec.
Malbec and Cabernet Sauvignon are not always the first choice for Thanksgiving pairings over a Pinot Noir or Sauvignon Blanc, but these two less frequented Thanksgiving reds will give you a whole new reason to be thankful this year.
By simply adding mushrooms and grilled shallots to your already delicious mashed potato recipe, everything will be elevated once paired with Magnánime Cabernet Sauvignon 2014 where the earthy mushrooms and smoky shallots will bring out the best of the barrel-aged flavors and further soften the already velvety tannins for an overall exquisite mouthfeel.
If you're a dark turkey meat lover, Malbec is for you. To master the dark meat and Unánime Malbec 2017 pairing, the secret is simple: herbs. Add sage or rosemary to the turkey this year and it will immediately enhance the ripe plum and cherry flavors of the Malbec.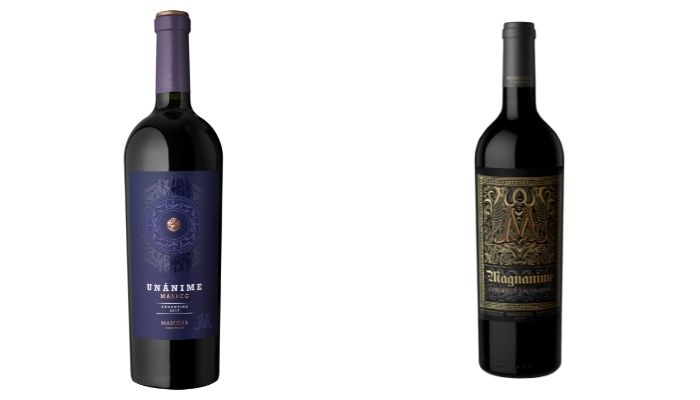 Magnánime Cabernet Sauvignon and Unánime Malbec 2017 retail for $69.99 and $247.99 respectively.
Gran Passione Rosso Veneto IGT 2020, Veneto, Italy
Gran Passione was born from the notion of representing the entire region of Veneto in Northeastern Italy. The wine is a blend of the renowned indigenous variety Corvina–from the eastern part of Veneto–and Merlot from the western part of the region. The two varieties are grown in their ideal climates and when blended they combine their best expressions. This wine stands out for its full-body and solid structure, red fruit flavors, and notes of spices and vanilla.
It's the perfect companion for the King of your Thanksgiving table: Roast Turkey, and the ideal choice to sip with buttery and creamy mashed potatoes.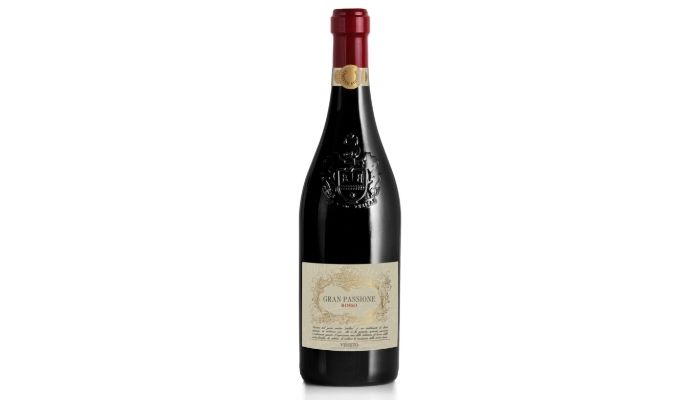 You can find it on Drizly for $13.57
Yes, You Can
Licence IV, N.V., Loire Valley, France
Licence IV is an accessible, high-end line of fine French wines offered in 1-liter bottles and cans, named for the permit in France allowing businesses to serve alcohol. Produced by small, family-owned wineries, Licence IV changes the idea that French wine is intimidating and instead encourages drinkers to take life easy and enjoy on any occasion with ones you call ma famille.
The first muscadet available in a can, Blanc is a Melon de Bourgogne that comes straight from the banks of the eastern Loire Valley.
It features aromas of freshly cut grass, salty lime zest, and gunflint. The palate is vibrant and refreshing whilst the mid-palate is dry and reminiscent of citrus and oyster shells with an herbal, saline finish. A perfect pairing for your Thanksgiving salads, soup, and cheese plates.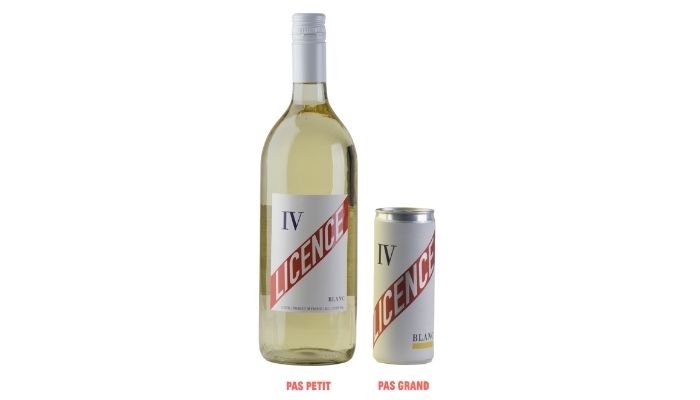 Licence IV Blanc retails for $5.99 per 250ml can, and $23.99 for a 4-pack.
It's available from the winery website or these retailers: Venice Beach Wines, 529 Rose Ave, Venice, CA 90291; and, Sip Snack, 5003 York Blvd, Los Angeles, CA 90042.
Ramona
Ramona is a pioneering canned beverage company that boasts a portfolio of certified organic, 3E Certified Sustainable spritzes inspired by Italian aperitivo culture. Founded by the award-winning sommelier, Jordan Salcito, who hails from Eleven Madison Park and Momofuku, Ramona is high-integrity wine made approachable. Consider offering Ramona as an aperitivo with a cheese/charcuterie board before dinner hits the table.
Flavors include Meyer lemon, ruby grapefruit, blood orange, dry grapefruit, sparkling rosé, and, perfect for Thanksgiving, Limited Edition Harvest Pack.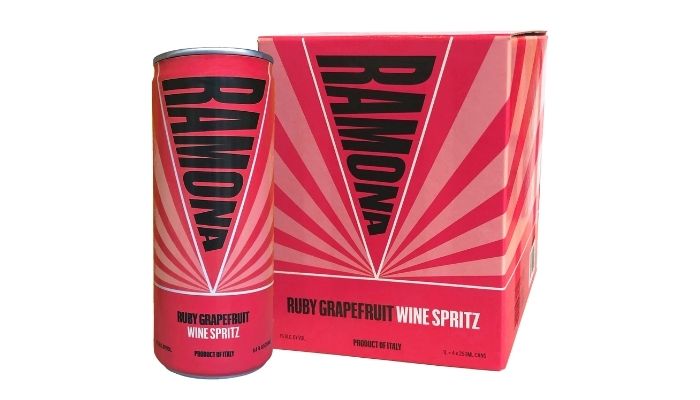 Retails for $20 per 4-pack via https://www.drinkramona.com/collections/shopwine.
The Wine Is The Dessert
ChocoVine
Out with the apple pie and in with ChocoVine. The very first Chocolate Wine that this writer has heard of at least, strikes me as perfect as a dessert all by itself. Don't knock it 'til you've tried it.
It's a combination of French Cabernet and Dutch chocolate but plays in the wine category, even though it's often consumed chilled on ice or in a cocktail.
ChocoVine was the first brand on the market to combine wine with chocolate. Call us crazy, but we liked it. A crowd-pleaser at the end of a savory meal.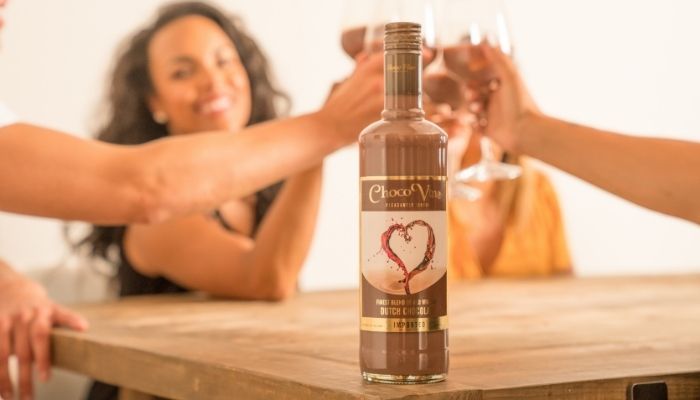 Sold for $12.99 at Thirstie/Drizly and various major retailers including Walmart and Total Wines & More.
---
Article Written by: Natasha Swords
Get Feedback From On-Premise Buyers, Wine Directors, and Master Sommeliers. Enter Your Wines Before January 31, 2024, To Save.