Gaderian Wines

07/09/2021 It is a wine to enjoy with Friends, Family & Loved ones.
Gaderian Wines

The name Gaderian comes from an English verb "To gather".It is made with love and enjoyed together with friends, family and loved ones no matter the place.

Founders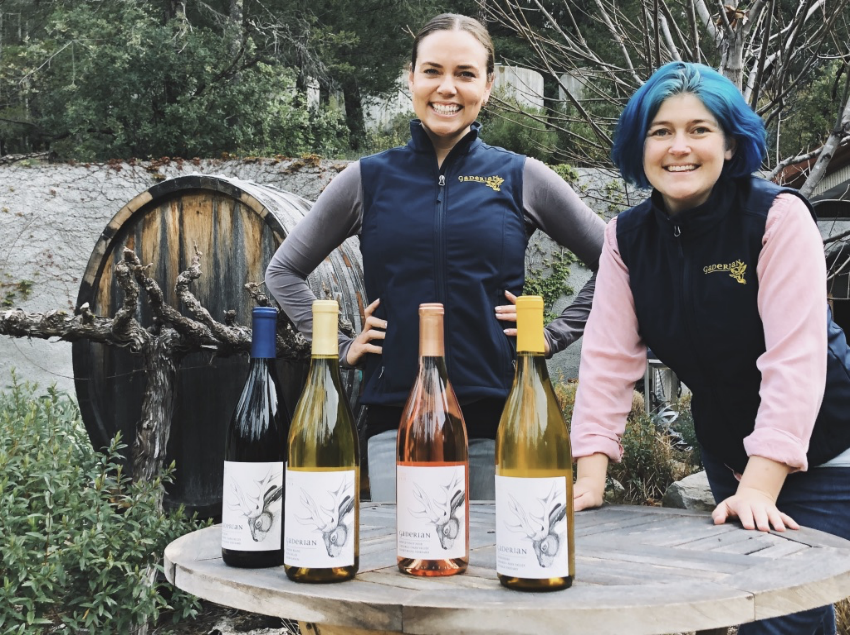 Natalie Coughlin Hall Shania Harding

Natalie is a 12 Olympic medals holder in swimming. She was born just outside Napa Valley. She has always been passionate about food and wine. She has her own book called "Cook to Thrive" which is published and on shelves now. However, she has turned her love for food and wine into her next career in the Wine Industry. Shania is a graduate of the UC Viticulture & Enology program. She has been living and making wine since 2008 in Napa Valley, also she had the great opportunity to work with the finest winemakers. She loves working in the Vineyards but her heart lies in the wine-making process in the cellar.

STORY

Natalie and Shania both met through their husbands who knew each other from their college days together. Shania just mentioned very casually that she wants to start a wine brand but that conversation was forgotten a long time ago. One fine day Shania dropped an email to Natalie proposing her plan for starting their own wine brand. At first, Natalie thought the email was not meant for her. But this confusion was corrected very quickly and they both combined their ideas and talent to build this brand Gaderian.
Awards Won

Gaderian Pinot Noir - Gold Medal

Tasting Notes

Aromas of red cherry, raspberry, and cranberry on the nose. The palate has flavors pomegranate and cherry on the palate with hints of vanilla and spice. Some secondary aromas of dried herbs and smoked meat.
Gaderian Chardonnay - Silver Medal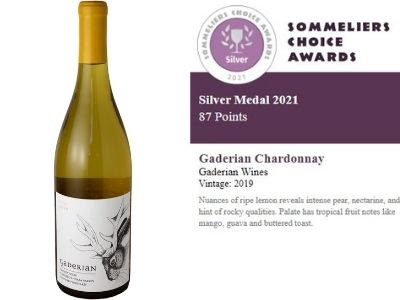 Tasting Notes

Nuances of ripe lemon reveal intense pear, nectarine, and a hint of rocky qualities. The palate has tropical fruit notes like mango, guava, and buttered toast.
Gaderian Chenin Blanc - Silver Medal
Tasting Notes

Ripe tropical fruit and fragrant flowers. Aromas of almond skins and passionfruit on the nose. The palate is rich and textured. Flavors of ripe pear and apple with cinnamon and clove lingering the finish.
Get Feedback From On-Premise Buyers, Wine Directors, and Master Sommeliers. Enter Your Wines Before January 31, 2024, To Save.