You Need To Empower Your Staff With The Tools To Be Successful. Says Lawrence

06/09/2022 In the interview below, Lawrence Kobesky, Director of Wine & Spirits at Ballyhoo Hospitality talks about his journey in the wine industry, the important skills required to be a good sommelier, and how he self learn and improve his skills.
Lawrence is a skilled food and beverage expert with extensive knowledge of restaurant and distributor operations.Lawrence is skilled in overseeing beverage projects with an emphasis on budgetary management and inventory control. He is a pioneer in the design, development, and execution of beverage projects that have won awards. He firmly thinks that building a positive company culture is essential for reducing turnover and fostering a dynamic work environment. Lawrence has a thorough understanding of the domestic and global environment of premium wine and liquor brands, focuses on the Old World, and has excellent wine knowledge
Tell us about yourself.
Recognized as one of the top sommeliers and operators in the country, winning the Gaja Award of Excellence during my career and coming armed with well-fostered relationships amongst farmers, chefs, growers, and distributors worldwide. Michelin and James Beard experience. Facilitated the operations of two of the highest-grossing independent restaurants in the country. Looking for a long-term career partnership to curate results within a group with stand-out cultural values.
Innovative food & beverage professional with comprehensive multi-unit restaurant and distributor operations experience. Extensive personal relationships among the upper-tier Chicago and national decision-makers.
Expertise in managing beverage & food programs with a focus on cost control and inventory management. Leader in conceptualization development and execution of award-winning food, wine & beverage programs. Works actively with a "do as I do" mentality and quickly ascends to any group emerging as a leader. Strongly believe in establishing positive company culture to limit turnover and create a vibrant work environment. Comprehensive understanding of the national and international luxury food, wine, and spirits brands landscape.
Why did you want to become a sommelier?
To share the beauty and balance of nature, I find in wine & farming with my friends and guests.
What do I look for in a new brand before taking it to my restaurant?
Farming practices and exposure in the market, a taste of course
What sources do you follow to stay on top of industry trends and new launches worldwide?
I'm old school as I rely on a network of farmers, colleagues, and winemakers I have had the privilege of working with over the years that keep me well looped in.
Questions you would ask a customer who doesn't know anything about wine?
What do you like to drink, but more importantly, what flavours do you not find pleasure in wine?
What are some of the most important skills for a sommelier?
Humility, passion, communication
How I would train my new staff member in their first 7 days of joining.
They would be my shadow.
What methods do you use to grow wine sales? Please explain with examples.
Education & fun. You need to empower your staff with the tools to be successful. This includes consistent and poignant education and tasting programs. The crux of all this is hospitality, so if we can't have fun with our service and guests, we're missing the point.
What methods do you use to grow profits?
negotiating skills in regards to purchasing, tight distributor/supplier management, correct pricing metrics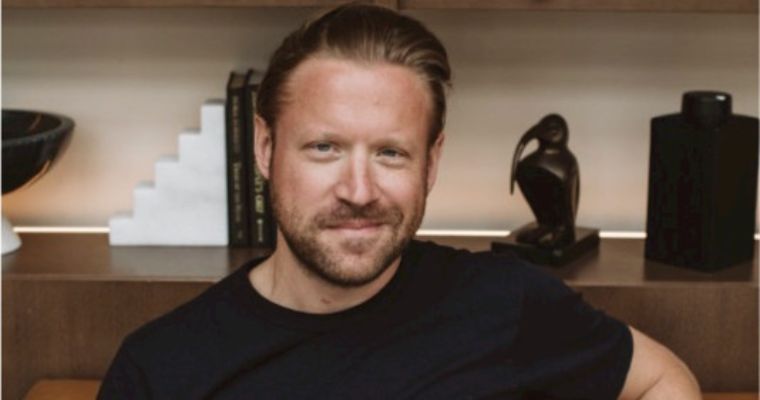 Image: Lawrence Kobesky
How do you self-learn and improve your skills?
Read.Read.Read. Travel, walk the dirt, touch the fruit, and listen to the farmers. It is also very important to me to be present on the floor in our restaurants. I like to be hands-on to support my team, and with this, I am always learning to better my skills.
What's the best part of your job?
Seeing that look in your guests' eyes when you have successfully listened and provided the same wine experience they are looking for.
How do you elevate the guest experience? Please give 4-5 examples and insights here.
Listen. Be proactive in your service. Listen. Be confident. Be humble.
Your favourite TV show right now?
The Bear (I am also a classically trained chef, it speaks my language)
An unforgettable wine experience for you - tell us the whole story!
Drinking rose with Danny Meyer on a rooftop in Lincoln Park.
Any favourite food and wine pairing suggestions for drinks enthusiasts?
Drink what you like. Pairing guidelines are there for reference, not law. Chilled red wine with fish, yes, please. A big rich white with steak, let's do it.
Your favourite book?
Desolation Angels, Jack Kerouac
What's your personal career goal? And how are you investing or planning to get there?
To open my own wine bar once again, using everything I've learned from the first attempt.
Header Image: Lawrence Kobesky
2023 Submissions are closed. The Deadline for receiving samples in the warehouse is April 30, 2023.