"Winemaking is a mix of science and art", says Alexandra Wardlaw

03/11/2022 Know Your Winemakers: Alexandra Wardlaw, Winemaker at Kirrihill Wines, Australia
Born in Champagne, Alexandra was always surrounded by vineyards. She developed an interest in champagne and started studying it in 2012 in Avize. Alexandra obtained two degrees - wine business and viticulture enology followed by a two-year apprenticeship at a small growers champagne. She is now a Winemaker at Kirrihill Wines, and an associate judge at Barossa Wine Show and the Royal Adelaide Wine Show.
Know more about her and her experiences in the wine space below.
Tell us a little about your background and journey into winemaking.
I was born and bred in Champagne. I have always been surrounded by vineyards growing up and although my family isn't involved in the industry, they have always supported the champagne industry by always having a few bottles ready in the fridge at all times!
[[relatedPurchasesItems-41]]
My interest grew as I started handpicking when I was 15 years old. The pate route and red wine for morning breaks were the highlights of the day but what got me hooked is discovering the whole world and the magic that happens once these grapes were handpicked and delivered at the wine press center. I decided to study all things wine in Avize in 2012 and combined two BTS (degrees). The first one was wine business focus and the last was viticulture enology combined with a two-year apprenticeship at a small growers champagne (Janisson Baradon, Epernay). I then spent a year at Mumm Napa (Napa Valley) learning all about the laboratory aspect and six months in the Luberon (Provence) working for two cooperatives focusing on vineyard selection leading into vintage, working closely with the winemaker and growers. I joined the Kirrihill team in Clare Valley (South Australia) in 2018 as a vintage laboratory technician. Opportunities lead to me jumping onto an Assistant Winemaker role to then Winemaker as of 2021. I have been completely hooked by the wines produced by the Valley which is able to produce outstanding Riesling, Shiraz, and Cabernet Sauvignon.
Your current role and what does your day look like?
I am occupying the position of Winemaker at Kirrihill, I work closely with Senior Winemaker Andrew Locke. This time of the year (September), I am busy getting wine ready for bottling, entering our wines to domestic and international wine shows, blending wines on the bench, and trialing things. I also have been busy judging as an associate judge at the Barossa Wine Show and the Royal Adelaide Wine Show this month.
What inspired you to become a winemaker?
I have always been fascinated by the endless possibilities there are when it comes to making wine. It's a mix of science and art!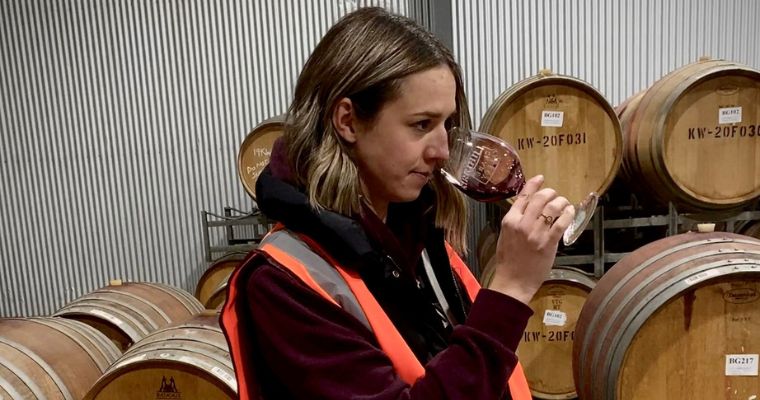 Image: Alexander Wardlaw; Source: Facebook
How do you think a winemaker can help in driving marketing and sales personally?
I believe communication between winemaking and sales is very important, it goes hand in hand. We need the sales department's input to guide us with trends in the market and vice versa they need the winemaker's skills to make it happen.
Define a good winemaker.
It starts with having a reliable palate, a good understanding of analysis and wine science, and the ability to create a wine that preserves the integrity of the variety and its regional characteristics.
What is the hardest part of a winemaker's job?
Having to taste lots and lots of wines on a weekly basis. No...hold on, that's actually pretty cool.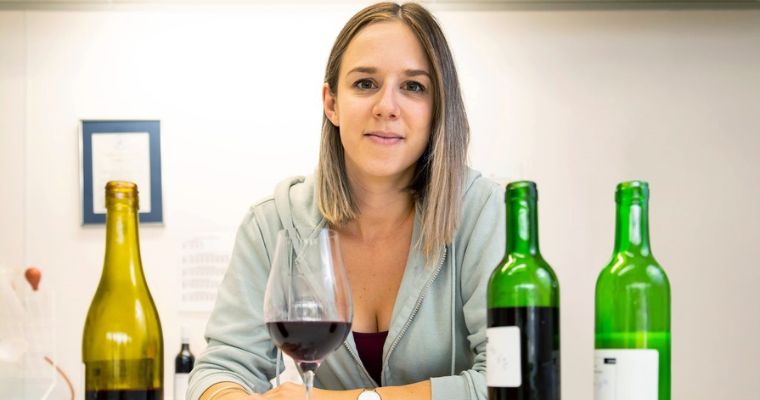 Image: Alexander Wardlaw; Source: Facebook
What are the current challenges winemakers are facing according to you?
At the moment, the lack of labor is a big one. Then at a bigger scale, climate change and lesser rainfall precipitation are forcing us to rethink the wine industry as a whole for the near future.
What skill or topic are you learning currently in wine and why?
I am currently training to be a wine judge. I am eager to improve my appreciation of Australia's different wine styles in depth. I feel it is important to taste outside of your own winery with other palates and wine experts. I am a graduate of the Advanced Wine Assessment Course which is an intensive four-day course. It aims to prepare potential new wine show judges and develop the sensory analysis capabilities and the vocabulary of Australian wine industry personnel at an elite level.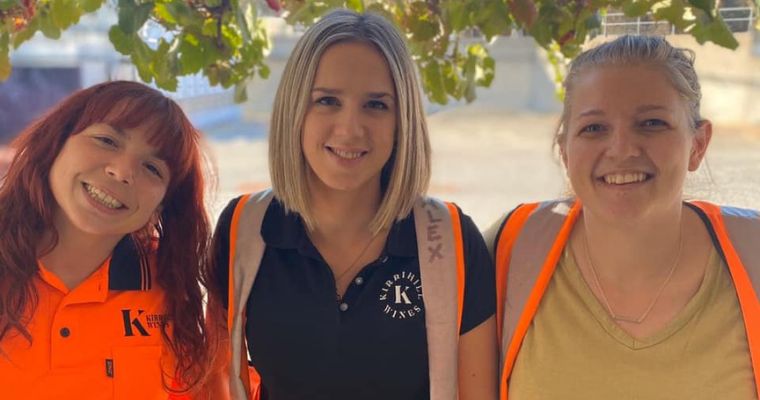 Image: Alexander Wardlaw; Source: Facebook
What is your idea of a good life?
Do what makes you happy and choose your wine wisely because life is too short to drink bad wine.
Your favorite 2-3 wine books?
These three books by Patrick Iland are my bibles:
1) "The Grapevine: From the Science to the Practice of Growing Vines for Wine",
2) "Monitoring the Winemaking Process from Grapes to Wine: Techniques and Concepts",
3) "Chemical Analysis of Grapes and Wine: Techniques and Concepts".
Header Image: Alexander Wardlaw; Source: Instagram
2023 Submissions are closed. The Deadline for receiving samples in the warehouse is April 30, 2023.