Wade Grote On How He Constantly Evaluates New Opportunities

09/09/2022 Vice President - Distribution Performance at Deutsch Family Wines and Spirits, Wade Grote talks about how to sustain partnerships with distributors and move towards growth.
Having studied Business Administration at the University of Kentucky and worked in the Hospitality industry for approximately five years, Wade was always inclined toward the wine and spirits industry. He took over many sales roles and finally went on to work as the Sales Consultant for Southern Glazer's Wine and Spirits. His introduction to the wine and spirits industry later helped him join Fetzer Vineyards - Concha Y Toro. He was associated with the company for more than 8 years and immensely progressed in the sales roles to become the Vice President of Sales for the East. Today, Wade is the Vice President for Distributor Performance at the Deutsch Family Wines and Spirits and continues to manage the brand and distributor relationships.
[[relatedPurchasesItems-41]]
Can you tell us about yourself and what led you to join the alcohol industry?
I was brought up in the hospitality industry watching my mentor, aka my mom, successfully navigate various restaurants and hotels. Initially, as an observer and later as a first-hand participant, it instilled a foundation that I carry with me today. A foundation centered around many traits, however, two that stand out are the power of hard work and a relentless pursuit of customer satisfaction.
As for my transition into the alcohol industry, this is where my personal and professional life first intersect. In high school, I recall being enamored by my girlfriend's dad's profession. A profession filled with incredible stories, rich history, and long-lasting memories created while sharing a libation with friends and family. That profession of course is in the wine and spirits industry, where my now father-in-law works (still to this day) for Southern Glazer's Wine & Spirits of Kentucky. I was fortunate enough to be exposed to an industry I hoped to spend my career, and I have a marriage of 14 years and two amazing kids all thanks to the same person.
Being the Vice President of the Distributors Performance at Deutsch Family Wine and Spirits, what does your day look like? What are some of the key aspects you focus on?
I'm fortunate to wear a variety of hats and experience new initiatives on a regular basis. At the core of my role, however, I'm focused on working alongside fellow DFWS team members to build and sustain the most effective partnerships that drive performance and profit growth for Deutsch and our distributor partners. We focus on upholding the highest capabilities and cultivating best-in-class collaboration with our distributors, ensuring we create win-win outcomes.
Beyond this, I get to work alongside the best meeting and event leaders in the industry. They continue to surprise and delight attendees, myself included, so it's no wonder why they are highly regarded in their field.
What are the criteria for adding a wine or spirit brand to the Deutsch Family portfolio? How do you offer value to these brands?
We are constantly evaluating new opportunities, but we are selective about who we choose to partner with. We are a family-owned business – a rarity today - and generally, we look to partner with other successful family-owned businesses. Just this week, Deutsch Family acquired a minority ownership stake in Beau Joie Champagne. We offer a world-class sales and marketing team, combined with the best distributor network in the US.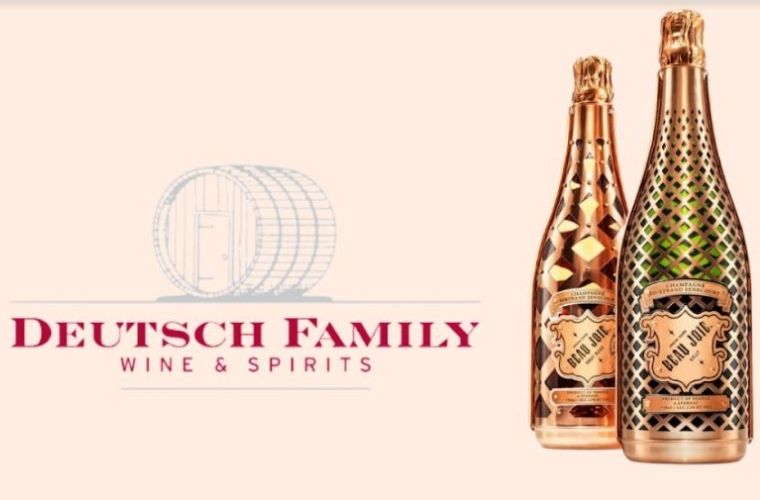 Joint Venture Partnership between Deutsch Family Wine & Spirits and Beau Joie Champagne; Image Source - Deutsch Family Wine & Spirits
What are some of the key points one should focus on while providing a sales training program?
To conduct effective training, it's important to first ground yourself in what you are hoping to solve and why. It needs to be relevant, actionable, and repeatable. Since COVID started, making successful virtual presentations has been a critical area for our Sales Capability team and distributor partners. Over the past two years, we've all been forced to adapt and we have strived to create and optimize a new skill set to account for the virtual environment. We strive to motivate our audience, and provide a clear call to action while ensuring the content is relevant and applicable. If successful, we will win the hearts and minds of the audience and separate ourselves from the competition.
What can a wine or spirits brand do to increase its On-Premise and Off-Premise sales?
While there are a number of ways to increase sales - expanding distribution, increasing velocity or a combination of both – my advice to others is to create the right relationship with accounts that generates mutual benefit. I refer to this as the path to becoming a "trusted advisor". In short, make a shift from a transactional approach focused on product and service-based exchanges alone, to trust-based relationships.
Relationships that go beyond achieving mutual respect and open idea sharing, to delivering unmet needs for your customers. The "my problem is your problem" mentality as you objectively find ways to support your on and off-premise customers with best-in-class solutions. This takes time and disciple, in addition to ensuring the appropriate due diligence is done in advance to craft a curated list of accounts that your wine and/or spirit truly fits and has the highest potential to create value.
How does market intelligence help in driving the business forward? Can you tell us more about it and how do you focus on growing Deutsch Family Wines and Spirits in the future?
Market intelligence is essential in understanding the current market situation, as well as predicting where the business is likely to shift in the future. We ground ourselves in facts when assessing any/all opportunities and leverage the insights at our disposal to make the most effective business decisions possible. A current example includes the thriving $15-$20 price segment within still wine, a $1B+ tier in IRI alone (52w/e 3.20.22) where we have an opportunity to accelerate growth with Josh Cellars Reserve in a meaningful way.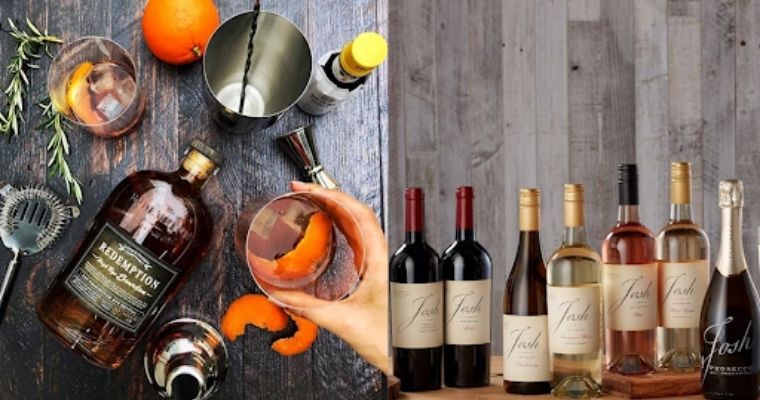 Redemption Whiskey and Josh Cellars Wines - Part of the Deutsch Family Wine & Spirits Portfolio; Image Source - @dfws_ny on Instagram
According to you, which wines and spirits are performing the best in the market, you are currently operating in?
Americans love premium spirits, and we're seeing consistent, double-digit growth across Redemption Whiskey, Bib & Tucker Bourbon, and Gray Whale Gin. The fine wine segment above $15 is also performing very well, and it's an exciting time for The Calling, a Pinot Noir-focused brand sourced from the top AVAs and vineyards in California. We are celebrating our 10th Anniversary this year. Additionally, bubbles are #trending. Josh Cellars Prosecco and Rose Prosecco are thriving with double-digit growth, and we recently entered the Champagne category with Beau Joie. Last but certainly not least, Josh Cellars, which was created as a tribute by our founder Joseph Carr to his father, Josh. Josh is the fastest growing wine in its tier and has grown to be the #1 table wine in America.
You have worked in the wine and spirits industry for more than 13 years. How do you think the industry has evolved over the years? What are some of the trends we are looking at in the future?
Our industry has rapidly evolved over the past decade driven primarily by technology and consolidation. Technology connects us more than ever and is being leveraged to create efficiencies across our business, from CRM systems to the rapidly evolving B2B and B2C landscapes. The B2C shift including Omnichannel Retailers, Pure Play Online Retailers, and 4th Tier has shifted a rapidly growing portion of beverage alcohol sales online and shows no signs of slowing down.
What is your take on Digitalisation and how are you leveraging it?
We are leveraging technology in several ways as our business evolves digitally. From improved communication and workflow through a Microsoft-based ecosystem to Cognos for reporting and analytics, we have a suite of tools that we utilize daily to advance our ways of working. Our newest CRM resource, Microsoft Dynamics 365, streamlines a number of processes and enriches our approach to customer management.
What is the one piece of advice you would like to give to the people who are looking forward to joining the alcohol industry?
Don't underestimate the importance of effective questions. It's a vibrant, fast-paced industry filled with passionate and knowledgeable individuals, so taking the time to learn from one another and inspire new thinking will ensure our industry continues to evolve and flourish. Soak it all in and have fun!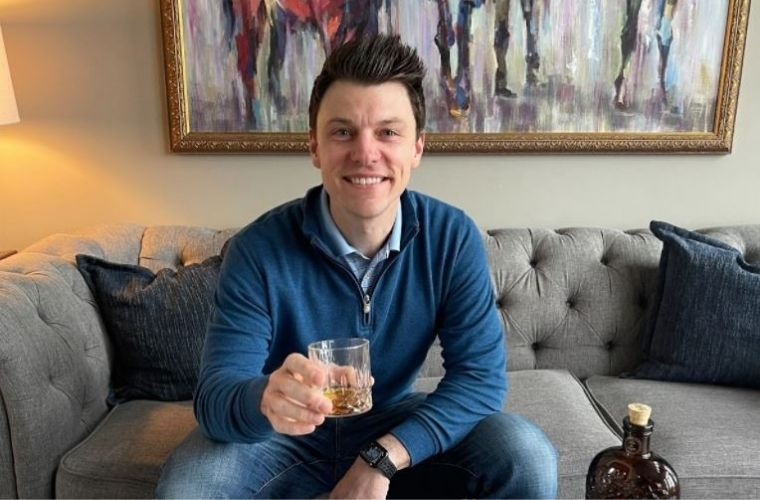 Finally, which is your favorite drink, and which setting do you enjoy it the most in?
I'm a whiskey fan through and through, Bourbon in particular. A glass of Bib & Tucker on the rocks or in the occasional Paper Plane cocktail is idyllic. As for the setting, anywhere so as long as I'm surrounded by my family and friends.
Interviewed by Shreya Kohli, Beverage Trade Network
2023 Submissions are closed. The Deadline for receiving samples in the warehouse is April 30, 2023.