Meet The Winemaker Of Dealcoholised Wines From Australia: Aaron Milne

16/12/2022 Aaron Milne is an expert in making de-alcoholised wines to setting up the entire de-alcoholisation plant.
Tell us a little about your background and journey into winemaking.
I grew up in Sunraysia in the North West of Victoria, Australia, often earning my pocket money working in vineyards on weekends and school holidays. I went to University to study Business / Marketing but found it difficult to get inspired until I worked a vintage at a winery over the summer holidays. I loved it!
I immediately applied to Charles Sturt University to begin studying winemaking. I was fortunate to be offered a position as an assistant winemaker early in my studies, allowing me to begin working as a winemaker for Australian Vintage Ltd. I've since been able to manage a de-alcoholization and evaporation plant, help set up, build and operate a brand-new winery and now build a new de-alcoholization plant. It has been a very different journey from how I pictured it early on, but still a great experience and a lot of fun!
Your current role and what does your day look like?
At present, I am a winemaker for Edenvale de-alcoholized wines and managing the construction and start-up of our new de-alcoholization processing company Low & No Beverages.
As we are a small company, with different operations occurring in different regions, my days tend to vary a lot from week to week. Which I love! Generally, I'll be working from home, waking up, and emailing engineers, architects, planners, and other suppliers. Then a workout break, and more and more emails and online meetings! Other times I'll be visiting wineries for tastings and negotiations, or driving to the Barossa for bottling, more tastings, NPD, and/or R&D work. I've got a really cool winemaking toolkit I take with me everywhere.
Sometimes off to Sydney or Melbourne for promotional activities, which I really enjoy. Meeting the people that love your products really gives a boost to your work.
Here have a look at Aaron explaining the process of de-alcoholized wines
What inspired you to become a winemaker?
At first, I really enjoyed the hands-on winemaking in the cellar. It was like no other work I had ever done, something different every day. Then I came to enjoy the science and the beautiful balance between science and creativity in the winemaking process. Then, of course, there is the wine tasting.
How do you think a winemaker can help in driving marketing and sales personally?
I guess it depends on the size of the business, but I always make myself available to marketing for promotional activity. It's important to really commit and approach these activities (tastings, dinners, events) with enthusiasm, sincerity, and authenticity. I manage my sleep (and drinking!) to ensure I have the energy to engage with people at my best.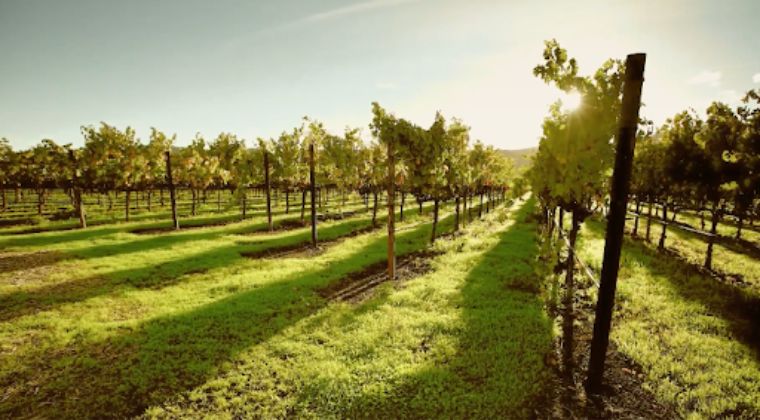 Define a good winemaker
Knowledgeable, diligent, flexible, and humble
What is the hardest part of a winemaker's job?
Generally, vintage is the hardest part. Everything is happening so rapidly it's easy for something to get away from you. More specifically, clarifying, fining, and stabilizing white juice before inoculation. In a hot Australian summer, this is very demanding.
As a side note. Creating a new de-alcoholized wine is very difficult. You can't prepare very well as you fundamentally change the wine one week before bottling, then you have to run all your trials, sweeten, filter, and send for packaging. With the alcohol removed, it is a perfect environment for microbial spoilage. This isn't a normal part of a winemaker's job, however.
What do you do when you are not working/making wine?
I have a young family, so I spend a lot of time with them. I also enjoy NFL, football, basketball, and playing some tennis. I run a couple of very competitive fantasy football leagues (NFL)!
What are the current challenges winemakers are facing according to you?
In Australia, currently, it's politics. We have an embargo on Australian wine in China and are still adjusting to the situation. Also, this year we have had a lot of rain, and are anxiously hoping for a dry summer. Looking at the bigger picture, our concerns are climate change, water supply, and worsening geopolitical tensions.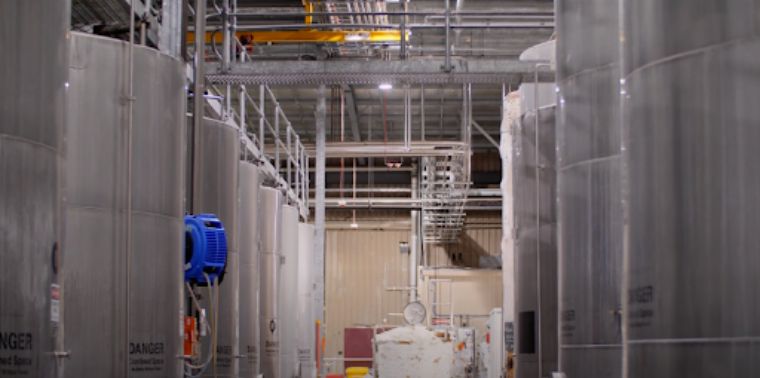 Image: Edenvale Winery
Edenvale was founded on the belief that people across Australia and globally should have access to premium Australian alcohol-removed wines that offer the same taste, aroma, complexity, and variety as traditional wines. Established in 2006, we saw an opportunity within the market for a sophisticated beverage for those who choose not to consume alcohol. With lots of research, and some tinkering to custom modify spinning cone column technology to remove the alcohol from traditional wines while retaining the varietal-specific taste and aromas, Edenvale was born.
With less than 0.5% alcohol by volume, a level similar to that found in fresh fruit juices, Edenvale wines are non-intoxicating, contain less than half the calories of normal wine, are rich in antioxidants, and taste great. Exclusively using grapes grown in Australia's finest wine regions, Edenvale alcohol-removed wines are created using the same winemaking techniques as traditional wine, before the alcohol is gently extracted using spinning cone technology. The result? A range of delicately crafted, true-to-varietal wines including many favourites like Chardonnay, Pinot Noir, Shiraz, Sparkling Cuvee, Pinot Gris, Cabernet Sauvignon, Sparkling Rose, Sparkling Shiraz, and Sauvignon Blanc.
[[relatedPurchasesItems-41]]
What skill or topic you are learning currently in wine and why?
Lately, I have been learning a lot about the difficulties of canning wine, as this is an emerging trend and has some tremendous technical challenges. I don't advise it for quality wines.
What is your idea of a good life?
Owning a small vineyard and winery somewhere in Tasmania. Somewhere the kids and grandkids want to visit.
Your favourite 2-3 wine books?
Handbook of Enology, Making Good Wine, World Atlas of Wine
The Submission Deadline Is April 14, 2023. Get your wines in front of Sommeliers, Wine Directors and On-Premise Buyers of USA. Here's How To Enter your wines.