Know Your Winemakers: Rose Kentish, Winemaker and Owner at Rose Kentish Wines

04/10/2022 In the interview below, Rose talks about her winemaking journey, her role as a winemaker distiller & what she finds to be the hardest part of a winemaker's job.
Rose is the winemaker and owner at Rose Kentish Wines. In the South Australian wine regions of McLaren Vale and the Adelaide Hills, Rose crafts fruit-driven, "terroir-driven" wines. She is also a CoFounder of Sparkke and is responsible for Full Circle Spirits, which includes whisky, gin, liqueurs, vodka, and the Product Development of Sparkke brews. Since 2010, she has been distilling and has collaborated with distilleries to produce exceptional spirits. She began offering upscale lodging in Middleton, South Australia, in 2021. Pago was built by slowly and carefully renovating 170-year-old stables encircled by a 20-meter pool amid an acre of private grounds.
Tell us a little about your background and journey into winemaking.
I was woken by my husband in the middle of the night, in 1996, with the idea that we could try to buy his parent's vineyard - that he would learn to grow grapes and I could learn to make wine. And we could raise a family on the land and be happy there. I was 26 and had never studied winemaking, but I had always loved making things. I had imagined life as a producer, and so had my husband - we had both grown up on farms - but we had taken other paths in our early 20s. So we took out a huge loan from the bank, bought his family's vineyard in McLaren Vale, South Australia, and proceeded to learn to grow grapes, make wine, have four children, and carve out a future in the alcohol industry.
Your current role, and what does your day look like?
25 years on, and I have hugely varied days:
- I make wine in 2 hemispheres (Southern France and South Australia)
- Run a brewing company - Sparkke - which I cofounded in 2016
- Distill spirits (whisky, gin, vodka, and liqueurs) for Full Circle Spirits, which I co-founded in 2020;
- With my husband, I run a regenerative farm on Kangaroo Island;
- Manage Pago, luxury accommodation in the garden of our heritage listed home;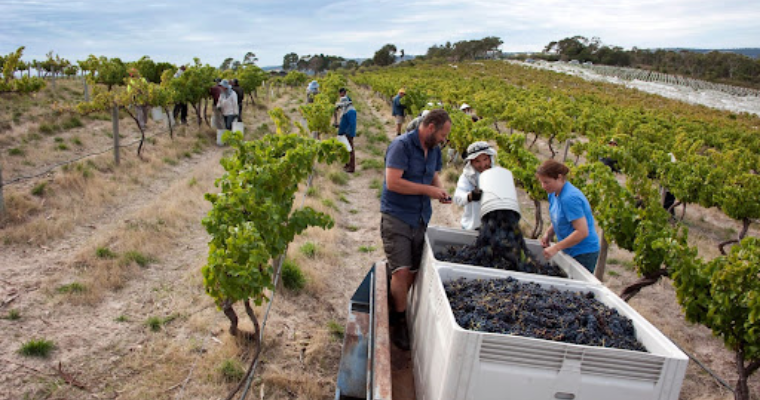 Image: Rose Kentish Wines
What inspired you to become a winemaker?
I've always loved the flavors in wine and the role that wine (and grape-growing) has played in world history, culture, geography, and the environment. It's a hugely rewarding, physical, and creative profession. I also love the backbone of science, which keeps the creative aspects of the wines I like to make grounded in long-term cellaring and enjoyment.
What are some of the most important skills for a winemaker?
Patience, physical strength, curiosity, and a good dose of self-belief. All of these get tested every single day.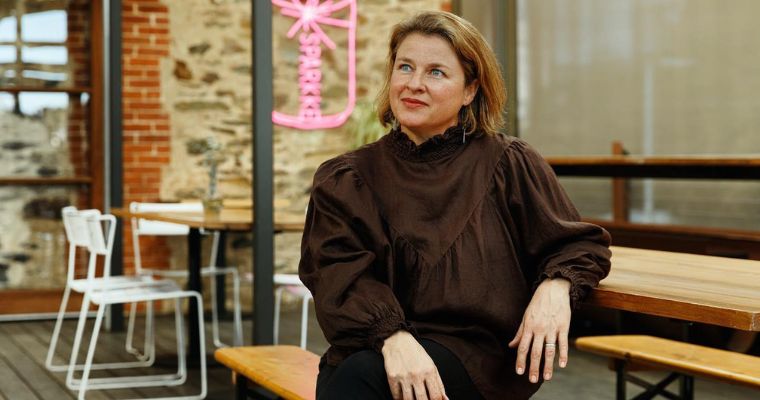 Image: Rose Kentish
How do you think a winemaker can help drive marketing and sales personally?
I've always been front and center in the ambassadorial role of the wines I have made. It's very unusual for winemakers to be able to stay in the vineyard and the winery while expecting the sales and marketing team to sell their products without their help. People love to meet and learn from the people who make the wines, so it's a critical part of the role. Jumping from workboots - to heels - and back into workboots has been normal for me throughout my winemaking career. It is also important, and a buzz, to meet the sommeliers and bottle shop staff, the wine collectors and distributors of your wine, and hear what they think and feel about what you have spent years making. It has its own reward.
Define a good winemaker
I think a good winemaker understands the science of making while clearly holding an idea of the finished wine in their mind through the whole winemaking process.
What is the hardest part of a winemaker's job?
Perhaps having to move between the role's physicality into the customer-facing side. The skills needed for making and promoting are so different.
What do you do when you are not working/making wine?
I run a regenerative farm on Kangaroo Island with my husband. It was badly burnt in the fires of 2019, so we have been working to rebuild the native grasses and pastures and planting lots of trees. I also manage a team at Sparkke, distill spirits for Full Circle Spirits, study and make perfume, hang out with my four grown-up children, and enjoy long beach walks with my husband, artist Sam Harrison.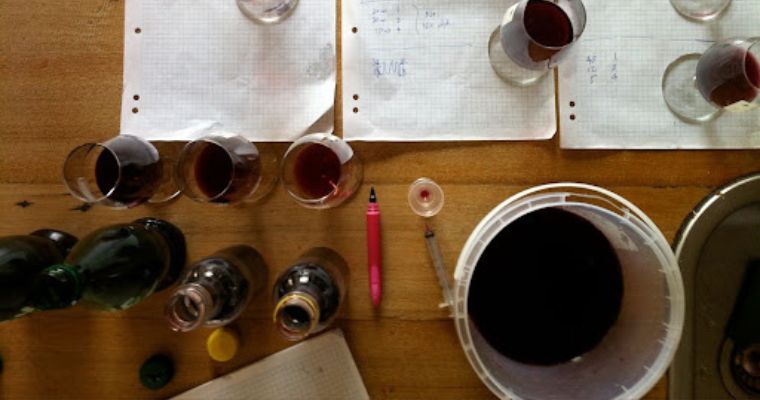 What are the current challenges winemakers are facing, according to you?
Understanding and moving with the changes in the global trading conditions for wine sales is tricky. Adapting to vintage variations - with water, heat, and staffing all being so variable.
What skill or topic are you learning currently in wine and why?
I've been focusing for the past couple of years on Vermouths. They have always intrigued me because they reflect the wine of the region but also the botanicals that grow well in that same region. And a great Vermouth should be very enjoyable with food that is grown and enjoyed in the region. For me, it has been a great product to focus on, as it combines many of the winemaking and distilling skills I have learned over the years and takes my mind to the places I have lived around the world as a winemaker.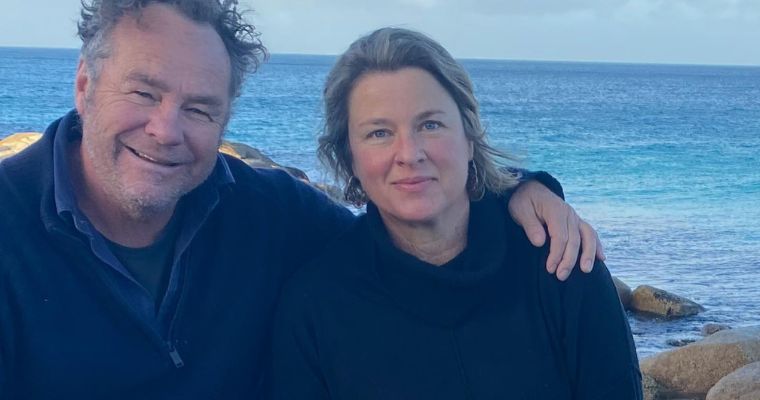 Image: Rose Kentish
What is your idea of a good life?
I feel incredibly fortunate to have let my dreams drive my career and my family life from winemaking projects in the south of France to taking up the challenges of grape growing and winemaking (without any prior knowledge) in McLaren Vale, to starting a brewing and distilling company that focuses on social good. And my greatest joy is having a large family wrapped around me - 4 children I love very much - that bring so much playfulness and craziness to our lives! Growing much of our own food. Spending time with good friends and time in quiet solitude. And some occasional travel to foster creativity, further education, and appreciation of others. These things, in combination, make a great life.
[[relatedPurchasesItems-41]]
Who are your top 3 sommeliers whose work you admire?
I've had the pleasure of knowing so many sommeliers worldwide across my travels as a winemaker. I think rather than naming favourites, what I admire in the sommeliers I have enjoyed is their curiosity to understand and respect the details and nuances of wines I have made. And their loyalty to follow my journey as a maker, as it has been and will continue to be a lifelong career. I feel like I have so many more wines and spirits to make, and when I walk into a restaurant or bar and know that the person I am about to pour for is on the journey with me, it makes for a very rewarding long-term friendship.
Your favourite 2-3 wine books?
The World Atlas of Wine by Hugh Johnson; Viticulture (Vol 1 Resources + Vol 2 Practices); McLaren Vale Sea & Vines by Barbara Santich
Header Image: Rose Kentish Wines
Get Feedback From On-Premise Buyers, Wine Directors, and Master Sommeliers. Enter Your Wines Before January 31, 2024, To Save.