Know Your Winemakers: Justin Mund, Winemaker at Monserate Winery

03/10/2022 "Everything in the Wine Industry Requires Good Timing in the Vineyards and the Cellar," Says Justin.
With degrees in both viticulture and fruit science from Cal Poly, San Luis Obispo, Justin Mund has a wide range of expertise in winemaking and winegrowing, having worked from Sonoma County to the Central Coast and in San Diego County for the past 11 years. From boutique operations to major production and multi-label producers, Justin has collaborated with well-known producers. His expertise and outlook on winemaking and wine growing have been greatly influenced by his 24 years of experience at all levels. Currently, Justin is the Winemaker and Vineyard Manager for Monserate Vineyards and Winery.
Learn more about his journey in winemaking, his current role, his responsibilities as a winemaker, and what inspired him to become a winemaker in the interview below.
Tell us a little about your background and journey into winemaking.
I grew up in Healdsburg, Sonoma Co., CA. I earned an AS from Santa Rosa Junior College while working as a Cellarman and Viticulture Tech. for Ferrari Carano (Vineyards and Winery) starting in 1998 for 2+ years. I then moved to the Central Coast, CA, and earned a BS in Fruit Science from Cal Poly San Luis Obispo while working as a Cellarman for Laetitia (Vineyards and Winery) starting in 2000 for 2 years. I was then Assistant Winemaker and subsequently Associate Winemaker for Laetitia for another 4 years. 2006-2010 I was Winemaker for Addamo (Vineyards and Winery) in Orcutt, Santa Barbara Co. In 2010 I moved to San Diego Co. where I was GM, Winemaker, and Vineyard Manager for Orfila (Vineyards and Winery) for 11 years. I'm currently the Winemaker and Vineyard Manager for Monserate (Vineyards and Winery) in Fallbrook since May of 2021.
Your current role, and what does your day look like?
I am the Winemaker and Vineyard Manager for Monserate Vineyards and Winery. It's an expansive new project in Fallbrook, CA that includes 58 acres of wine grapes, a winery, 3 events venues, 4 small lakes, a commercial kitchen, a restaurant, tasting rooms, offices, etc. The vineyards were planted in 2017 to mostly Italian varieties. The winery construction is finished, and two of the three venues are open. There is still much construction in progress. My day consists of many tasks depending on what needs to be accomplished during different seasons. There's really too much to list.
[[relatedPurchasesItems-41]]
What inspired you to become a winemaker?
I took some viticulture classes at SRJC from Rich Thomas, a Davis guy that started the program. I enjoyed it, so I pursued it. I was focusing on vineyard management early in my career; However, I was also a good cellarman. When I was offered an Assistant Winemaker position in 2002, I gladly started my winemaking career while continuing with viticulture consulting and management.
What are some of the most important skills for a winemaker?
Be proactive and a good problem solver. Everything in the wine industry requires good timing - in the vineyards and the cellar. You never want to be in a position where you're trying to catch up.
How do you think a winemaker can help drive marketing and sales personally?
Winemakers can help sales and marketing by participating in winery events, judging competitions, ride-withs (if distributed), sitting on panels, and being available to clients and the industry.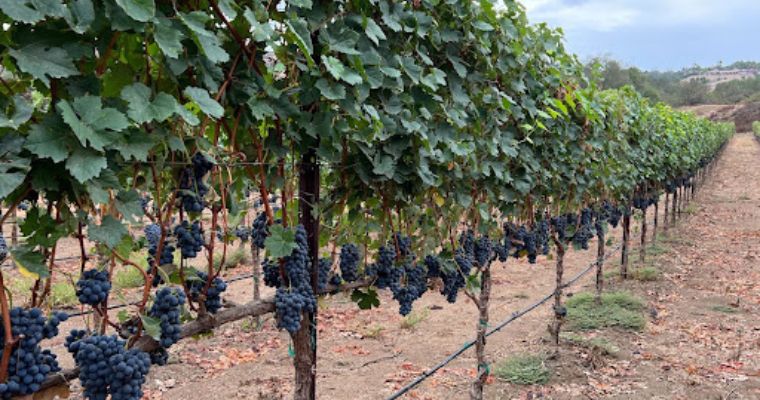 Image: Monserate Vineyards and Winery
Define a good winemaker
Someone who produces solid wines that sell regardless of price point, target market, or demographic.
What is the hardest part of a winemaker's job?
There are always challenges. It gets easier with experience. If everything always goes right, then anyone could be a good winemaker. When things aren't perfect, the exceptional winemaker can either fix or mitigate the issue.
What do you do when you are not working/making wine?
Sail, fly planes, mountain bike, travel, and try to learn something new every day.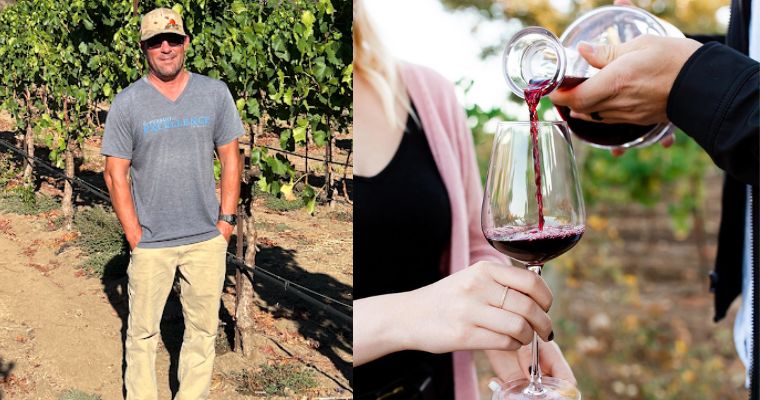 Image: Justin Mund, Winemaker at Monserate Winery
What skill or topic are you learning currently in wine and why?
I'm a perpetual student of plant science, especially vine physiology. Winemaking starts in the vineyard. I'm convinced that for me being a good winegrower makes me a better winemaker.
What are the current challenges winemakers are facing, according to you?
I think every winemaker has their own set of challenges. As people, we have our own set of challenges. The only specific thing I can think of has been the smoke taint issues because of the fires in recent years.
What is your idea of a good life?
To be healthy, happy, and motivated to take on challenges.
Who are your top 3 sommeliers whose work you admire?
I don't often work with sommeliers. The ones I know from around here are Will Burtner, Lisa Redwine, and Tami Wong.
Your favourite 2-3 wine books?
Sunlight to Wine (Richard Smart), General Viticulture (Winkler), and Principles and Practices of Winemaking (Singleton, Bosson, Boulton)
Header Image: Justin Mund
2023 Submissions are closed. The Deadline for receiving samples in the warehouse is April 30, 2023.