Know Your Winemakers: Josh Kessler, Winemaker at Swedish Hill Winery, New York

06/10/2022 Inspired by wine, Josh Kessler discusses the technicalities of managing vineyards.
Josh Kessler, who obtained his degree in enology and viticulture from Cornell University, is a winemaker at Swedish Hill Winery and Goose Watch, and Penguin Bay vineyards. His journey in the wine industry started with pouring wines behind the tasting bar at Fox Run Vineyards on Seneca Lake. After graduating, he apprenticed under winemaker Peter Bell for two years.
Know more about him and his experiences in the wine space below.
Tell us a little about your background and journey into winemaking.
I got my start in the industry behind the tasting bar pouring wines for customers at Fox Run Vineyards on Seneca Lake while still an undergrad. I caught the wine bug, as they say, and after I got my biology degree from Hobart and William Smith, Geneva, NY, I decided to stay and apprentice under winemaker Peter Bell for two years. This fostered my curiosity in wine and in the industry which led me to pursue a graduate degree in enology and viticulture from Cornell University.
Your current role, and what does your day look like?
My current role is Winemaker at Swedish Hill, Goose Watch, and Penguin Bay wineries (Owned by the Peterson Family). My main responsibilities are blending and bottling. With the three different brands that Zach Pegram(Senior Winemaker) and I oversee, there are over 50 different wines that get produced and bottled at our facility. Every year the components of each blend will taste slightly different, so it is my job to make blending trials for each wine to ensure each blend tastes good and is representative of what previous batches and vintages tasted like. For non-vintage generic wines, it is extremely important to make a blend that tastes as close as possible to the previous batch to ensure quality control, and so consumers are not surprised when they are expecting certain flavor profiles. Part of my responsibilities is also setting up, sanitizing, and running the bottling line.
During harvest, my main responsibilities are fermentation tracking and yeast nutrition, as well as coordinating press operations. I am also in the lab running YANs on all the juice that comes in to ensure that whatever selected yeast we have inoculated with has the proper nutrients to complete a clean fermentation. I am also involved in yeast selection for different varieties.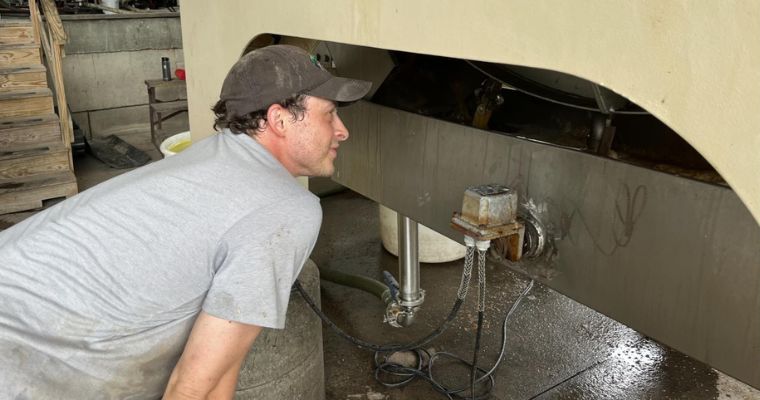 Image: Josh Kessler; Source: Swedish Hill Winery
What inspired you to become a winemaker?
My first job was as an apprentice to winemaker Peter Bell. On the first day of my apprenticeship he had all of his Chardonnay barrels pulled out to be tasted, he had a barrel distributor coming in the next day and wanted to see which barrels he preferred the most to buy more of for the upcoming vintage. My first thought, not knowing much at all at this point, was won't all these barrels taste mostly the same? As I soon tasted, each barrel had its own differences in how it affected the wine. Peter then began to explain why each barrel tasted different. This particular barrel has had a couple of vintages through it, another was its first use, some made from French oak, some from American oak. All of these differences in the wine could be explained by the situation for each barrel. This is when it really clicked for me that there is a lot more than meets the eye when it comes to winemaking.
What are some of the most important skills for a winemaker?
Attention to detail, patience, and creativity. Winemakers, I think, by nature are very detail oriented, which yeast to select, how hard to press, and what varieties will do well in a blend. Patience is important because sometimes, especially during harvest, things don't cooperate with you, and sometimes making decisions too quickly can come back to bite you. So taking a step back and taking time to make important decisions. Creativity is important because the market is always changing, and winemakers need to be able to react to those changes in a creative way to stay relevant in a very competitive market.
How do you think a winemaker can help drive marketing and sales personally?
Being present on social media. Informed consumers would love to know what winemakers are thinking when making certain decisions, all we have to do is talk about it! It is also important for the owner to help facilitate the media presence because, at the end of the day, it is the business you are representing.
[[relatedPurchasesItems-41]]
Define a good winemaker
A good winemaker is one who is not afraid to push boundaries but knows when to reel it back in.
What is the hardest part of a winemaker's job?
This could be different for everyone depending on who you are, but for me in my current role, it is harvest logistics. Because where I work is a fairly large facility with a good amount of custom crush work, and being in a cool climate wine region, deciding on when to bring things in can be challenging. We want to wait for optimal ripeness and fruit quality, but sometimes decisions need to be made, looking ahead two or three weeks which sometimes means picking fruit before or after peak conditions. With experience, you learn which varieties can hang longer and still produce quality wines where others need to be picked before they turn in the vineyard. Every vintage brings new challenges, which is the hardest part of the job because you cannot always go on previous years' experiences.
What do you do when you are not working/making wine?
When I am not thinking about wine, I am thinking about my beautiful Fiancé, Ashley, and my two dogs, Brody and Lily. We love to go for walks and play frisbee with them and also go kayaking on Canandaigua lake, where we live. During the winter, when I have more free time, I like to snowboard at my local ski slope.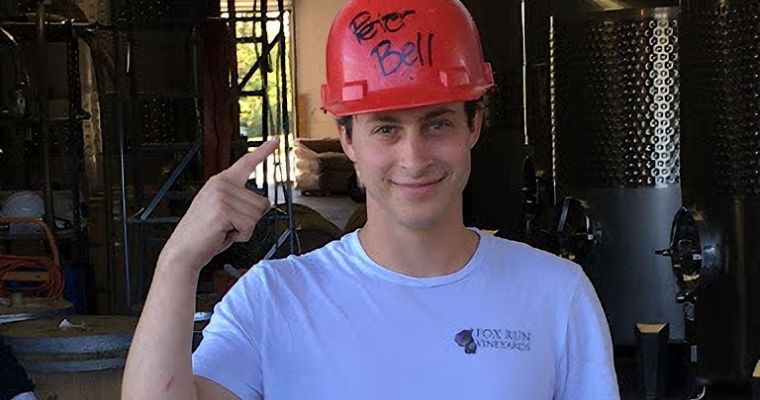 Image: Josh Kessler; Source: Swedish Hill Winery
What are the current challenges winemakers are facing, according to you?
Climate change and how it will affect grapes and weather patterns in the region and across the globe. We may not be experiencing fires and smoke taint problems like other vineyards out west, but we face our own issues with climate change. Our summers and falls are getting wetter and wetter, bringing a different host of vineyard problems. The challenge we will face on the east coast is disease pressure from moist and wet growing seasons. Along with all this, the spotted lantern fly is creeping farther and farther north in the Eastern United States. With warmer summers and not as severe winters, this will only encourage this pest to continue to move north which could devastate the New York Wine region if not taken care of.
What skill or topic are you learning currently in wine and why?
I would say since I started, there are two topics I have been interested in, which are filtration and Pet-Nat's. This is very interesting to me now that I am writing it out because those are essentially opposites in the wine world. When I arrived at Swedish, my predecessor was having trouble going through what he thought were too many final membrane filters over at the bottling line. I was tasked to try and solve this problem and figure out why we were going through many expensive membrane filters. I looked at all the possible variables, all the way from grapes to bottles. With the help of Emily Kunz, who is our supplier of membrane filters, she connected us with a company that analyzed our final membrane filter, which showed that our pre-filter before the final filter was shedding its filter media into the final membrane and clogging the pores! Ever since I have been keeping track of filtration efficiencies.
Pet-Nat's are a new trendy wine style that is an old winemaking style making a comeback. I am interested in them because they are different and fun to make! The slightly bubbly hazy wine captures the essence of fermentation and all of its funkiness' which I think is so interesting. Seeing also how the wine style has grown and how many different interpretations of it from different varieties is very cool to me.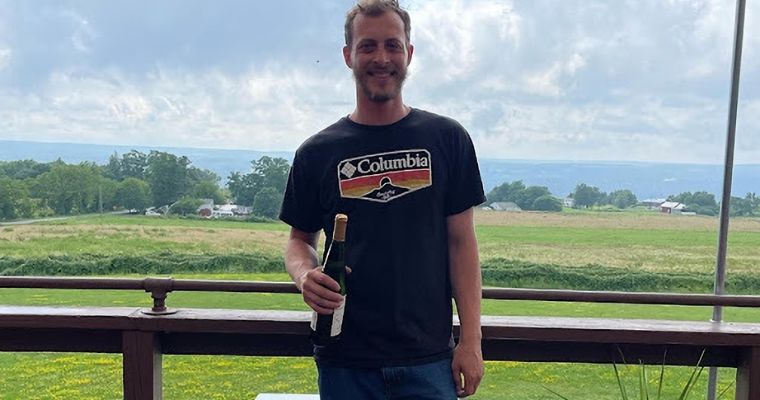 Image: Josh Kessler; Source: Swedish Hill Winery
What is your idea of a good life?
My idea of a good life is to make tasty wine that I can share with my Family and Friends!
Who are your top 3 sommeliers whose work you admire?
Christopher Bates is my top sommelier because of his presence in the Finger Lakes Region and his continued effort to put Finger Lakes wines in the world view of great wine.
Your favorite 2-3 wine books?
Summer In a Glass, Principles, and Practices of Winemaking, Understanding Wine Chemistry.
Header Image: Josh Kessler; Source: Instagram
Get your wines in front of Sommeliers, Wine Directors and On-Premise Buyers of USA. Here's How To Enter your wines.