Know Your Sommeliers: Angelo Lorea, Wine Director at Enhanced Hospitality Group

22/10/2022 "Wine is linked to art, you're getting history, and you're getting agriculture and science," says Angelo Lorea.
Born and raised in Napoli, South of Italy, Angelo Lorea is a travel addict. Coming from a family who loves food and wine, he found his passion in cooking and has worked for 20 years in Luxury Hotels and Fine Dining Restaurants. He is currently working as a Wine Director at Enhanced Hospitality Group. For Angelo, wine is connected to art and by simply increasing your knowledge of wine, you can learn more about history, agriculture, and science.
Learn more about him and his experiences in the wine space below.
Your current place of work
Wine Director at Enhanced Hospitality Group.
Tell us about yourself.
Born and Raised in Napoli, South of Italy. A magic city that usually accelerates your maturity process in private and professional life. I am a travel addict and in my spare time, apart from studying, I try to dedicate time to the people I love, 'Family and Friends'.
Thanks to my family background I have always loved food and wine. In fact, cooking and sport are my two main passions. I have now gained 20yrs experience in the hospitality industry by working in Luxury Hotels and Fine Dining Restaurants.
Why did you want to become a sommelier?
I have always been extremely fascinated by fermentation in general. On top of that, wine is linked to art, you're getting history, and you're getting agriculture and science, and all these things come together.
What do I look for in a new brand before taking it to my restaurant?
Purpose, Positioning, Look, and Consistency along with Good Quality.
What sources do you follow to stay on top of industry trends and new launches worldwide?
Linkedin, Sommelier Business, Drink Business, Social Media, Caterer, and many others.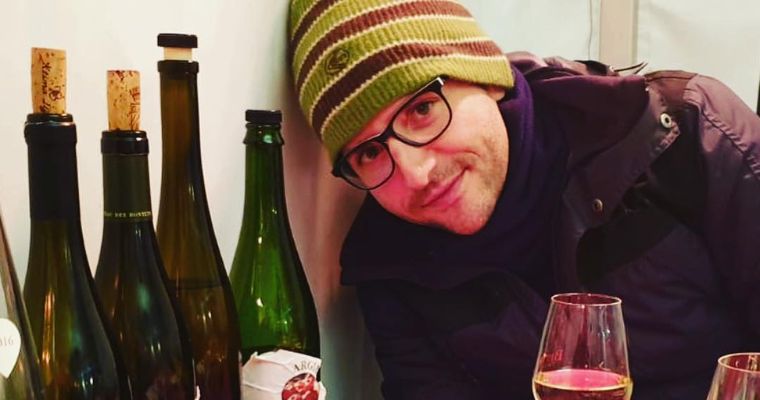 Image: Angelo Lorea;Source: Instagram
Questions you would ask a customer who doesn't know anything about wine?
Firstly I would ask if they are willing to test one or more wines by the glass from our selection, so they could experiment with avoiding financial commitment.
Once they are happy to explore more, all the standards questions will follow:
Wine Type: Sparkling/Still, White/Red
Ask generically what they think about certain flavours trying to keep the conversation very simple. Body and Structure Type.Price range to look at and so on.
What are some of the most important skills for a sommelier?
1) Good communication and customer service skills.
2) Ability to listen with humility.
3) Constantly try to implement your knowledge with an open-mind approach.
4) Be prepared to work long hours.
5) Good sales skills to promote different wines to customers.
6) Intuition.
How I would train my new staff members in their first 7 days of them joining.
Consistent Support and Empathy play a key role in order for a new team member find the right motivation. Apart from that, I always dedicate the first week to conducting an induction where all the standards of operation, grooming, health and safety, and duties will be explained point by point.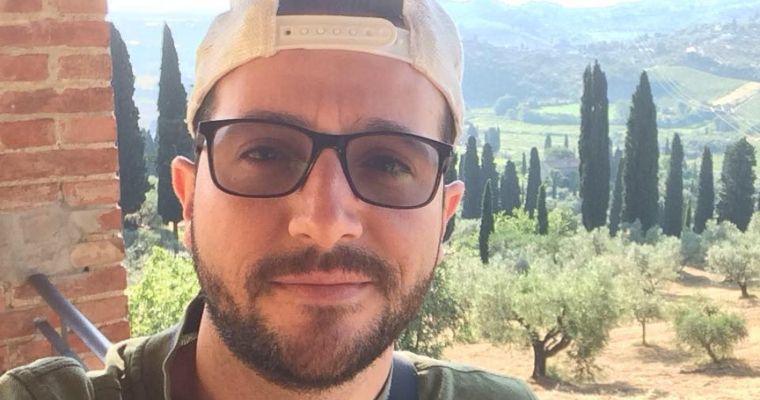 Image: Angelo Lorea; Source: Facebook
What methods do you use to grow wine sales? Please explain with examples.
Staff Training (Role Play, One to one Assessment, Slides, online training)
Staff incentive (Commissions, Bonus)
Create a sense of competition among the team. This help to develop important skills like resilience, perseverance, and tenacity
What methods do you use to grow profits?
Avoiding staff turnover and increasing their skills will positively affect sales.
Upselling.
Price Review.
Creating special relations with your suppliers.
Buy direct and invest in allocation
Constantly evolving menu
How do you self-learn and improve your skills?
I always try to learn from my mistakes and I try to see failure as part of the process of succeed.
What's the best part of your job?
This Job is complete. It is social, challenging, requires creativity, gives you the possibility to meet people from all over the world, and expand your culture, and in my case, all this made me a better person.
[[relatedPurchasesItems-41]]
How do you elevate the guest experience? Please give 4-5 examples and insights here.
Our Job is to customize the experience taking into consideration the guest's personality.
Reward repeat guests with a complimentary glass of bubbles. Make them feel special by remembering their name, what they like to drink, their food intolerances, and their favorite table.
Be open to listening about their bad/good day, showing empathy and interest.
Ability to recover from a mistake transforming the experience into a memorable one.
Identify areas where improvements can be made.
Make sure you check if guest needs have been met throughout the dining experience.
Be proactive in your service and be ready to find solutions.
Your favourite TV show right now?
I am currently watching the last season of Peaky Blinders and I am loving it!
An unforgettable wine experience for you - tell us the whole story!
I have recently been in Campania on an intense wine trip with a group of sommeliers and chefs and I had the opportunity to see my native region from a different angle. This was possible thanks to the joyful group I was with and the unbelievable winegrowers we visited during our stay. Feeling like a tourist in the city you were born in was just unforgettable!
What is the biggest faux pas that customers tend to make when ordering and drinking wine?
Ordering Chablis after mentioning that they hate Chardonnay.
When they swirl a glass of wine drinking directly without smelling it.
Your favourite restaurant in London right now?
Any favourite food and wine pairing suggestions for London drinks enthusiasts?
You need to come to visit me at Ginza or any other venue of Enhanced Hospitality Group for this.
Your favourite book?
I am a good reader but I don't have a favourite.
Name 3 sommeliers in the UK you like.
Milena Di Francisco (River Cafe)
Paolo Pellegrino (Twist Il Connubio)
Dario Poddana (Les Caves de Pyrene)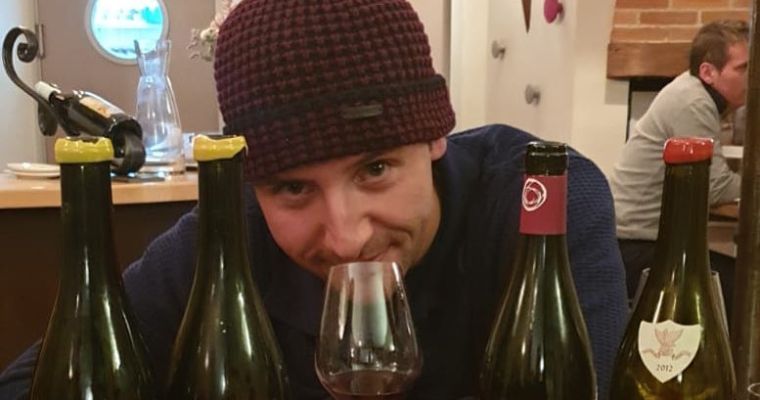 Image: Angelo Lorea; Source: Instagram
What's your personal career goal? And how are you investing or planning to get there?
I feel like my work is always recognized. Considering everything, I am satisfied with my job. In the future, I will take my chances and my opportunity to constantly grow within the company.
Said that I understand more and more that it is necessary to diversify financial incomes therefore I do little investments in the stock market and Crypto.
Give us one good story that you remember of a customer and you.
Back in the day, a guest forced me to serve him a La Tache Romanée-Conti from a teapot and poured it into a teacup because he didn't want anyone to see him drinking. Can you believe that?
Header Image: Angelo Lorea; Source: Instagram
2023 Submissions are closed. The Deadline for receiving samples in the warehouse is April 30, 2023.