John Sears On His 28 Years Of Being A Sommelier

10/02/2023 One of the first Sommeliers to be certified in Saint Louis by the early 1990s, John is one of the oldest, most experienced, and internationally peer-recognized Sommeliers in the world.
Your current place of work
Sears Wines & Spirits Catalogue
Tell us about yourself
One of the first Sommeliers to be certified in Saint Louis by the early 1990s, John is one of the oldest, most experienced, and internationally peer-recognized Sommeliers in the world with a very diversified background in the field of food & beverage. On the west coast, he worked closely with a number of fine wine establishments including the now-defunct Atwater's in Portland, Oregon, a Wine Spectator Grand Award-winning restaurant. In Saint Louis, John has worked as a Chef in the old L'Auberge Bretonne French establishment and he also served as a personal Chef in the private sector. He has created and managed some of the most sophisticated and extensive Wine Programs in Saint Louis. He was the Wine Steward at Fedoras Restaurant formerly in Union Station. He was also Maitre'd and Sommelier at Chez Louis in Clayton at The Seven Gables Inn (a small luxury Hotel and a member of Relais & Chateau at the time) during its heyday. Additionally, he served as the Sommelier at The Saint Louis Club (working with former White House (Reagan/Bush) Master French Chef Pierre Chambrin) which held a Platinum rating (only the top 3% of all Private Clubs in the U.S. have this rating) for 10 years. During his tenure there, his initial wine list composition won first place at the 1997 National Club Manager Association of America convention in Orlando, Florida being the only Sommelier in the 70-year history of the club to garner this award. John was certified as a Sommelier in 1996 by the Court of Master Sommeliers.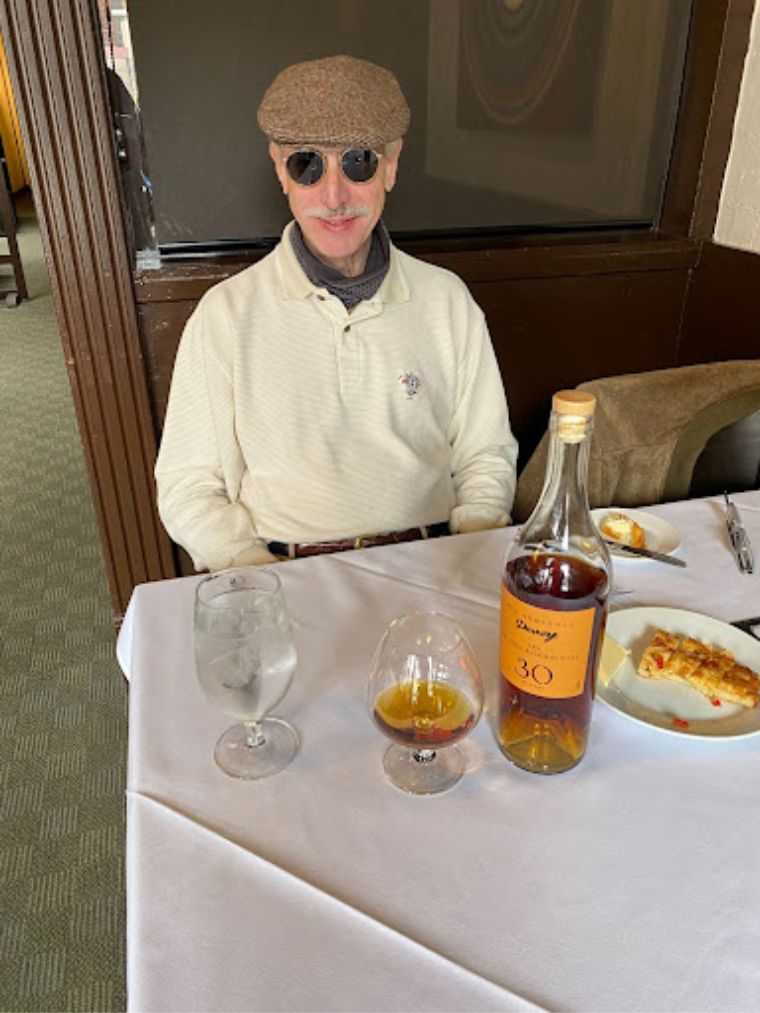 Image: John Sears
Why did you want to become a sommelier?
I was always interested in wine and was fortunate enough to be introduced and mentored by Doug Frost, M.S./M.W of Kansas City who was a big inspiration.
What do I look for in a new brand before taking it to my restaurant?
Firstly, it must fit into the program of the specific restaurant theme. Also, it needs to possess quality and value with a certain amount of tradition.
What sources do you follow to stay on top of industry trends and new launches worldwide?
The Drinks Business, The Spirits Business, Wine Business
Questions you would ask a customer who doesn't know anything about wine?
What types of wine do you normally consume?
What are some of the most important skills for a sommelier?
Teamwork, responsibility, attitude, commitment, and knowledge.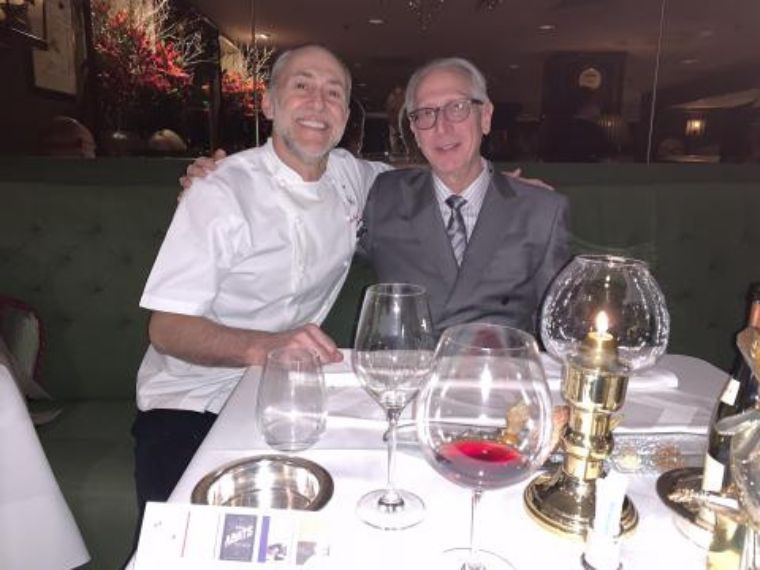 Image: John Sears with Michel Roux, Jr.
How I would train my new staff member in their first 7 days of them joining.
As I normally work with veteran employees, I would not be as concerned initially with service as I would be with them being familiar with the establishment's relevant beverage lists and product knowledge.
What methods do you use to grow wine sales? Please explain with examples.
There are a few different methods but I have discovered that the most effective strategy to provide optimum sales and make the other methods relevant is to have a program that allows the initial wine order to get to the client as quickly as possible. The faster the wine arrives, the faster they require more. My most successful sales program: Linkedin
What methods do you use to grow profits?
By increasing sales. Also, be very aware of valuable distributor wine close-out purchases.
How do you self-learn and improve your skills?
By keeping up with current information and by past and ongoing experience.
What's the best part of your job?
Interacting with clientele.
How do you elevate the guest experience? Please give 4-5 examples and insights here.
By professional, attentive, and accommodating service. Every client is important so you should make them feel important. Do all of the little things that set your service apart from the typical.
Your favourite TV show right now?
Gordon Ramsay Uncharted
An unforgettable wine experience for you - tell us the whole story!
Fun true story (of course, way back in the day): I was the Sommelier at Chez Louis, Seven Gables Inn in the early 1990s in Saint Louis, which, at that time, was on the Historical Register and a Relais and Chateau property created by Morton Meyer, Danny's father with a phenomenal world-class wine inventory depth and, initially, with a world-class Sommelier he had sourced from France. Anyway, The Scorpions (No One Like You) were in town and were in my fine dining area; very discerning wine aficionados cherry-picked and drank up most of my best and oldest vintage first-growth Bordeaux bottlings, Classic!! One of my most memorable services!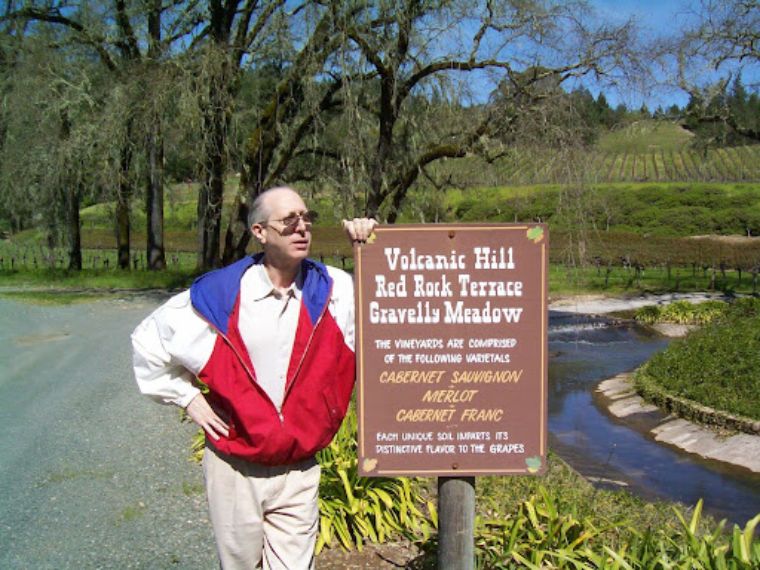 Image: John Sears
What is the biggest faux pas that customers tend to make when ordering and drinking wine?
More like an attitude, people get in a rut and order the same wine over and over instead of exploring the many great options available.
Any favourite food and wine pairing suggestions for drinks enthusiasts?
A classic dry White Bordeaux with a Fricassee of Nantucket Scallops, Lobster, and Shrimp in a Vegetable Jus.
[[relatedPurchasesItems-41]]
Your favourite book?
War and Wine
What's your personal career goal? And how are you investing or planning to get there?
I'm pretty old so retirement is at the top of my list. Wine and Spirits investments are always recession-proof.
Give us one good story that you remember of a customer and you.
I worked at Cafe Napoli in Saint Louis for a few years which several sports personalities and athletes would frequent. One evening, I was serving Dusty Baker and his party and he told me about his personal vineyard that he owned; sold him 4 Magnums of Jordan Cabernet Sauvignon.
The Submission Deadline Is April 14, 2023. Get your wines in front of Sommeliers, Wine Directors and On-Premise Buyers of USA. Here's How To Enter your wines.