Diversity In Winemaking is Necessary - Brad Frederickson's take on wine

03/11/2022 Know Your Winemakers: Brad Frederickson, owner of Outside The Box Wines, New Zealand.
Brad Frederickson, the owner of "Outside The Box Wines," manages all of the work for his own label, from winemaking to maintaining the website to generating sales. He is also a maintenance manager, vintage red winemaker, and vineyard operator. In his third year of college, Brad won the Young Vintners Scholarship, which allowed him to work his first harvest at Craggy Range. He then spent the next eight years working as a travelling winemaker. With his focus on continuous improvement, Brad's perspective on winemaking is completely exceptional.
Know more about him and his experiences in the wine space below.
Tell us a little about your background and journey into winemaking.
I originally got into viticulture as I liked Horticulture at School. During my first year of study, I decided it was worth doing both Viticulture and Winemaking concurrently as it was only another year to obtain both degrees. In my 3rd year, I won the Young Vintners Scholarship which gave me the opportunity to do my first harvest at Craggy Range – and from there, there was no looking back. I loved the action and pace of the harvest, especially punch downs and dig-outs. This led me to work as a travelling winemaker for 8 years and deep down the winemaking rabbit hole.
Your current role and what does your day look like?
I currently have my own wine label, called Outside The Box Wines, and a day job as a Maintenance Manager, Vintage Red Winemaker, and Vineyard Operator.
For my own label, I do everything including hands-on winemaking to bottling, making actual paintings for the labels, website to sales, everything. My day job sees me doing hands-on red winemaking during vintage, maintenance and fabrication during winter, and tractor driving during the summer.
So, there isn't really a typical day for me as I wear a few different hats.
What inspired you to become a winemaker?
It all comes back to my first harvest. I loved the pace and energy of harvest along with the creativity side of things. Harvest is essentially the point where you make the main decisions about where the wine will head. It's creativity where the results are a long way off, so you have to think things through in a different way, compared to making something where the results are more instant.
What are some of the most important skills for a winemaker?
I think Winemakers have to be very diverse members of the team. Given the range of wineries, from small family-owned to large corporate, you could be dealing with anything from hands-on winemaking to computer work, to sales and marketing, and even maintenance. I think the key skills that will benefit from such a diverse role are psychology, creativity, mechanical understanding, science, patience, and being a diverse and multi-dimensional thinker.
[[relatedPurchasesItems-41]]
Psychology will help you get the best out of your team. I'm not talking about using psychology against them; I'm meaning to use psychology to understand your individual team members and how to work with them, to make sure they enjoy every day, whilst you bring out the best in them.
Creativity is key. I've worked under many winemakers now and have seen many who are "making it that way because that's how they've seen it before" or "because that's how everyone else makes it". There are a lot who don't have much say in what they make and also those who are just chasing medals. I think there is a small group who are just making their dream wines. I feel that wine should be whatever the winemaker comes up with.
Mechanical understanding is important – you've got to be able to run equipment and know when something isn't running right.
Science – there's a lot of science in winemaking, so having a solid background in science is definitely a bonus.
Winemaking can be very fast-paced at times, but there are also times when you need to slow down and have some patience. Don't rush your wines or make rushed decisions. Take some time to think if time allows. If you're deciding on a big decision like a final blend, take some home and drink it at night in a more relaxed setting. Take the time to let your subconscious mull over it. And being a diverse and multi-dimensional thinker. This is key for problem-solving which can be in any aspect of the job from equipment to staff, to wine problems, and the list goes on, and you need to be able to problem-solve in all kinds of areas.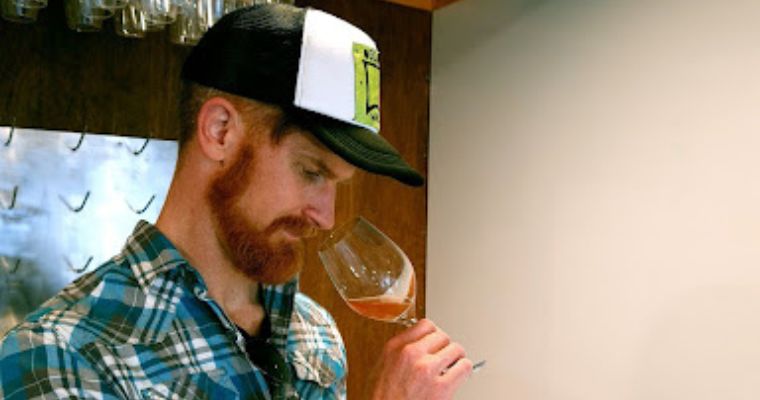 Image: Brad Frederickson
How do you think a winemaker can help in driving marketing and sales personally?
A winemaker is the final part of the story of a wine, and good, complete stories help to sell wine. I think that regardless of whether people know a lot about wine or not, they love it when they actually get to hear from the actual winemaker rather than just a sales rep. It seems more wholesome when you meet the maker behind any product.
Define a good winemaker.
A good winemaker focuses on continuous improvement. You've always got to be trying to learn new skills and improve the diverse skill set you have. I mean, this is just life in general, but as a winemaker, your role is so diverse and it's important to be up to speed on everything that you need to be.
What is the hardest part of a winemaker's job?
The hardest part is that's so broad. Dealing with less-than-ideal weather during harvest, equipment failure, and wines not turning out as planned. There are many difficulties that could be faced. But I think the hardest part is making something that appeals to a wide range of palates. Every winemaker can make good wine... but that's subjective. You've got to pull up a seat at the table for the imaginary consumer. When blending, you've got to always consider what the consumer thinks because at the end of the day – they will be drinking your wine. So, the hardest part is taking off your winemaker hat, putting your critical winemaker palate aside, and thinking – who's going to be drinking this and how will they see this wine?
What do you do when you are not working/making wine?
I'm pretty much always working in some way. I enjoy the things that I do as alternative work to winemaking. Upcycling, making wine barrel furniture, utensils and knife handle, pallet wood furniture, steel and stainless steel fabrication, art.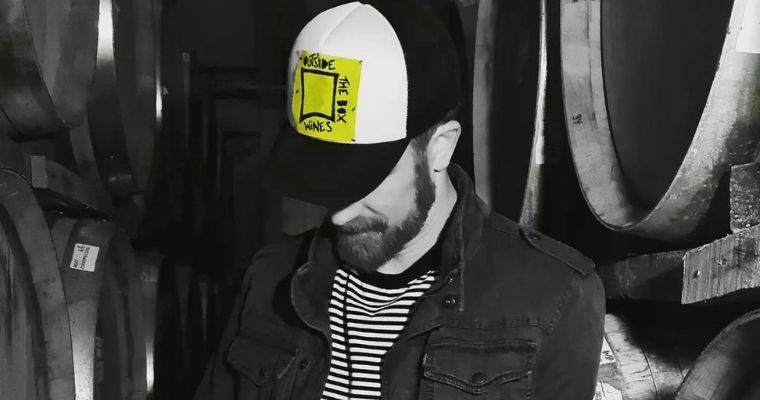 Image: Brad Frederickson; Source: Facebook
What are the current challenges winemakers are facing according to you?
Well, there's a very obvious change to the climate, but I think another major challenge is staying relevant. Other alcoholic beverages have changed significantly and have left the wine industry behind with new and interesting spins on their brands and beverages. The wine industry is slowly getting there, but it feels like it's taking a long time to actually kick things up a gear. It seems like there are still a lot of wines with any number of hills, rivers, stones, or rocks on the label. And an endless number of labels that are named after a bay, valley, or mountain range or that have a picture of a chateau on them. The wine feels like it's writing a new edition of the same book, whereas other alcoholic beverages keep releasing new books. And for sure, that's part of the romance of the wine industry and how wine works as an annual product, but I feel we need to be more diverse. It is happening, but I feel we are a wee bit slow on the uptake.
What skill or topic are you learning currently in wine and why?
My focus isn't really skills in wine as such at the moment. I dedicated myself to that as a travelling winemaker and now I am trying to round out other skills. I'm currently improving my art skills for my own wine labels and improving my fabrication skills for my day job. I'm also a big fan of continuous self-improvement, as you can always be a better version of yourself than yesterday.
What is your idea of a good life?
Enjoy what you do to the point where you just want to fill your life with it, and of course, enjoy interesting and tasty wines along the way.
Who are your top 3 sommeliers whose work you admire?
I don't have time to follow any sommeliers.
Your favourite 2-3 wine books?
I have a few wine books but to be honest I've never read them. If I have a spare moment, it's usually filled with learning more art or fabrication skills.
Header Image: Brad Frederickson; Source: Outside The Box Wines
2023 Submissions are closed. The Deadline for receiving samples in the warehouse is April 30, 2023.