What Makes a Good Sommelier?

06/07/2023 Interview with Sean Arthur, Restaurant Manager and Head Sommelier Cliveden House, London
Sean began his Sommelier Training at the Michelin starred Pass Restaurant at South Lodge hotel at the age of 20. Since then he has gone on the be Head Sommelier at Gravetye Manor in Sussex and Head Sommelier of the Latymer at Pennyhill Park.
Currently, Sean is working on transforming the wine selection here at Cliveden House, bringing in new and complex styles from unorthodox wine makers as well as paying homage to the classics.
It's not often that you get a glimpse into 350 years of power, politics and parties at a Grade 1 listed stately home. Built in 1666 by the 2nd Duke of Buckingham, as a gift to his mistress, Cliveden House has remained a pinnacle of intrigue and glamour for the elite. Just 30 miles from London it is now a luxury hotel and a 3 Rosette restaurant headed by talented chef Andre Garratt. In May this year, Meghan Markle, now Duchess of Sussex spent her last unmarried night here before wedding Prince Harry.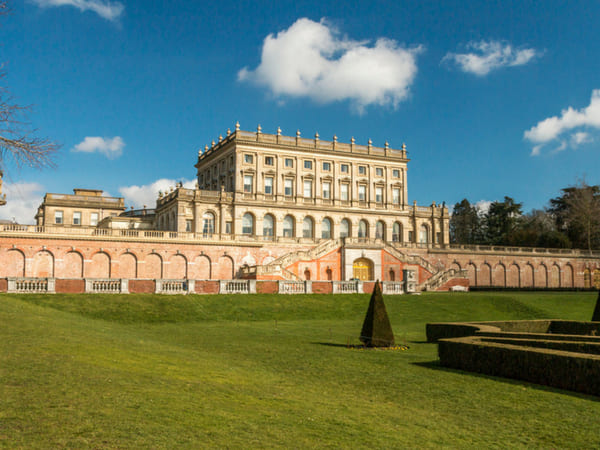 Sean Arthur is the Head Sommelier at Cliveden running a team of 4 sommeliers at this august sumptuous and historical establishment. He gave us his views on what makes a good sommelier.
What is the role of a sommelier in your opinion?
Sean: The role of Sommelier requires someone that is very confident in knowledge passionate in development and learning. Sometimes sommeliers get into their roles and drift along doing the same thing time after time. The role is always changing and you are often required to pushing boundaries
You've also got to be flexible stepping into other management roles around the venue. If your restaurant manager or other manager is not able to come in then you have to be able to take charge. So yes, you need to be both a specialist and manager at the same time
Wine is the main thing although recently I have been experimenting with Sake especially on tasting menus, and I do get into whiskies and brandies
Tell us about the role in Cliveden? Are there any quirks, differences in points of interest?
Sean: Cliveden has a lot of history about it. It is a house converted into a hotel nothing is purpose-built, which can make things operationally tricky.
The cellar is built into tunnels dating from1666 and separated into 2 sides, one side is 18 degrees, the other side is 9 degrees Celcius – which can be very useful for storage of different wines. Although every time an order is made for a bottle I have to go down 2 floors to the cellars, so it keeps me fit.
It is also a very fast paced atmosphere at Cliveden so nothing stays still – you have to be agile to keep up – physically and mentally.
What personal qualities do you require to be a sommelier?
Sean: You need to be outgoing and approachable also in the frame of mind to put your knowledge across in a laid-back way.
Guests need to be able to come to you with whatever budget or style in mind and in similar vein staff need to be able to come to you to solve problems too.
I have always maintained great relationships with chefs – so that when you need try out an idea it is not a hassle.
Where did you start with wine education?
Sean: I started at South Lodge in at the Pass Restaurant then moved over to Michelin starred restaurant learning the higher level of service and knowledge required.
I studied for the first year WSET level 4 Diploma 4 last year. The blind tasting exam was fortified wine – it was a shocker!
Is the role of sommelier confined to just wine?
Sean: The role definitely needs to be broader – looking at the side of service keeping on top of the details so that guests feel well looked after.
We do a little bit with non-alcoholic drinks – popular – non-alc pairing
I did some tea pairing at the Latymer trying to get the different temperatures right and the tannins. In the end, it is difficult to get the value for the consumer considering the time involved. We list a non-alcoholic drink called So Jenny, sort of a non-alc sparkling win, it goes down well as a premium drink for afternoon teas.
I've been messing about with cider recently, partly because the Astor family are linked with Cider. A member of the Astor family married a French lady producing cider in Normandy called Wignac cider. Eleanne Astor presented it to myself and the GM recently and we have been trialling it with cocktails. The concepts show good potential, especially with food pairing.
There is also an English winemaker from Black Boys village Sussex, who makes Tickerage.
We also sell IceCider from Quebec. It is really good for dessert pairings.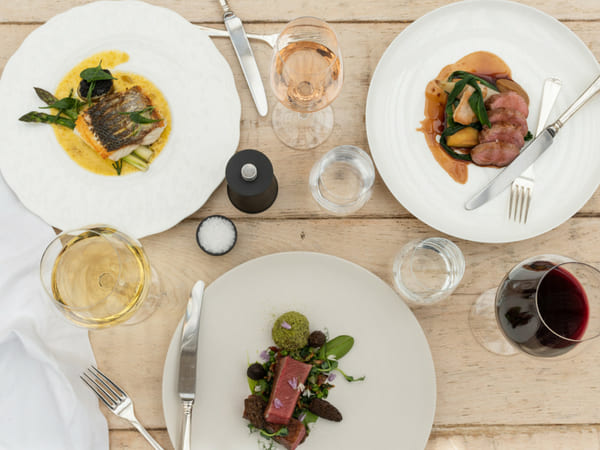 Is there a career path beyond the sommelier?
Sean: I have known a few somms gone on to more of the supply side. Some get bored of it because they lose the freedom that you have as a sommelier.
And as a sommelier, you want to sell the big stuff.
So I think that you either stay on the sommelier side and move up to wine director or you move across to Food & Beverage Manager then on to General Manager
I'd like to keep on the restaurant side, as I am not sure that I would be happy about being desk-bound. When you go into this service then you look at it as a show – playing to the crowd. And plus I can't sit still for long.
Is wine still basically all about Shiraz, Chardonnay, Pinot Grigio, Merlot or has it moved on?
Sean: No, I think it has moved on quite a lot.
I am focussed on natural, organic, biodynamic winemaking and also the amphora-aged wines from Georgia using the varieties Rkatsiteli or Saperavi.
We are also playing around with some of the more innovative Sicilian wines made from Nero d'Avola and Cataratto and those blends.
A current favourite is Magma from Sicily by Frank Cornelison or Ode To E from Sine Qua Non-wines from California where they use Grenache and Syrah. I have been putting them next to the likes of Ch Margaux and have been trying to get the more old-school drinkers to try them instead of the classic French.
One client came in recently and had the Jaquesson Champagne, the Coche Dury Meursault (£1,060) then the Ode To E for £3,250. It took my colleague about 20 minutes to persuade him to take it, but he and his clients were really delighted with it. But it wouldn't have happened unless he had the advice to go for it.
Tell us about the latest trends – English Wines, Prosecco, Australian Italian varieties?
Sean: The English wine market is the most noticeable. People trying vintage English for far less than Champagne.
Never be able to steer things away from the Prosecco side of things at lunchtime. I have been buying the unfiltered Methode Champenoise styled Prosecco. I buy about 36 bottles per time, store them in the cellar and leave them in the rack for a couple of months. That finishes the secondary fermentation in the bottle. The resulting yeast lees really add to the flavour of the Prosecco. It is bone dry and really good used on the tasting menu. Just a little bit more interesting.
It has to be hand sold and so long as if you are really clear.
What tips can you give for the aspiring or new sommelier?
Sean: Training
You need to know all of the basic rules of the appellation and not rush too hard for new and exciting. I have found that newer sommeliers want to rush and then miss some of the basic things.
So slow down - wine is an art form and very intense let it happen organically.
Will Alexa ever replace sommeliers?
Sean: No definitely not. My fiancé had iPads in her workplace, and it compares the wines but without the personal opinion then you miss a big part of the experience.
Sommeliers Choice Awards gathers the top restaurant wine buyers, Master Sommeliers, and wine directors who have a direct influence on the US on-premise market. If you're looking to get in front of the top sommeliers and on-premise wine buyers of the USA, now is the best time to enter your wines. Wine brands from around the world now have an opportunity to grow their business and gain the attention of wine buyers, wine directors and influencers within the U.S. on-premise industry.
Time to submit your wines and get the super early bird savings. Learn more about the SCA Entry Process & Fee here.
Get Feedback From On-Premise Buyers, Wine Directors, and Master Sommeliers. Enter Your Wines Before January 31, 2024, To Save.