Idaho : USA's answer to New World Wines

30/03/2023 Understanding this contemporary wine region of America, the exact AVA's, and the types of wine produced in these valleys.
Idaho is a relatively new wine-producing region in the United States, but it has been gaining attention and recognition for its wines in recent years. The state has three designated American Viticultural Areas (AVAs): Snake River Valley, Eagle Foothills, and Lewis-Clark Valley.
The Snake River Valley AVA is the largest and most well-known of the three, covering an area of over 8,000 square miles in southwestern Idaho and extending into neighboring Oregon. The AVA is characterized by its high elevation (ranging from 2,500 to 3,000 feet) and cool climate, which is ideal for growing grape varieties such as Riesling, Chardonnay, Pinot Gris, Cabernet Sauvignon, and Syrah.
[[relatedPurchasesItems-41]]
The Eagle Foothills AVA is a smaller region located within the Snake River Valley AVA, and it is known for producing high-quality red wines, particularly Cabernet Sauvignon and Syrah. The AVA has a unique terroir, with its vineyards located on slopes and hillsides at elevations ranging from 2,500 to 3,800 feet.
The Lewis-Clark Valley AVA is located in northern Idaho and extends into southeastern Washington. The AVA is characterized by its cooler climate and high elevation, which is ideal for growing grape varieties such as Cabernet Sauvignon, Merlot, and Syrah.
Overall, Idaho is still a relatively small wine-producing region, but it has been gaining recognition for its high-quality wines and unique terroir. If you are a wine enthusiast, it is worth exploring the wines of Idaho and discovering what this up-and-coming region has to offer.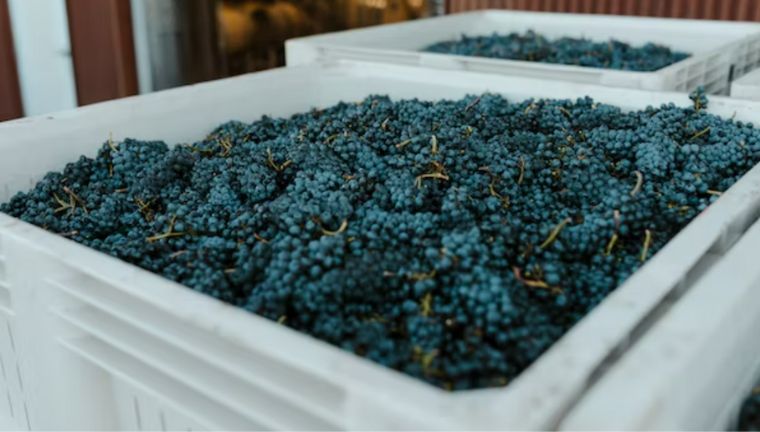 What makes Idaho such an ideal place for wine?
High Elevation: Idaho's vineyards are located at some of the highest elevations in North America, with many vineyards situated above 2,500 feet. The high elevation creates a unique microclimate that allows for long, warm days and cool nights, which is ideal for growing grapes that can produce balanced and flavorful wines.
Idaho's diverse soils and microclimates create a unique terroir that is unlike any other wine region in the world. The state's winemakers are experimenting with different grape varieties and winemaking techniques to showcase the unique flavors and characteristics of Idaho wines.
Written by Stuti Khetan, Beverage Trade Network
Get Feedback From On-Premise Buyers, Wine Directors, and Master Sommeliers. Enter Your Wines Before January 31, 2024, To Save.