How Do You Sell Unsold Inventory?

15/12/2020 With Covid-19 forcing restaurants and bars to shut nationwide in 2020, there's lots of stock hanging around. Here's how to shift it.
Those restaurateurs, sommeliers, and bar staff who think 2020 has thrown enough at them already should avoid having a peek into the cellar. There they'll find bottles and bottles of unsold stock, bought for a year of trading that coughed and sputtered periodically into life but never threatened to exist in the way everyone was hoping it would back in January.
Yes, 2020 has left restaurants and bars with plenty of headaches, and this is one that isn't going away any time soon. It's not like it can be turned into hand sanitizer gel, which is what European countries like France and Italy did with excess wine earlier in the year - at least, not at a profit. Somehow it'll have to be sold before a new selection can be installed for what everyone is hoping will be a much better 2021.
But how exactly do you do that? What are the best ways to shift unsold wine in odd times like these? Here are some ideas for those drawing a blank:
Takeout wine
A lot of operators have got used to being takeout purveyors as well as hospitality heroes in the past eight months. If you're yet to join them, consider the advantages. Wine can be sold on your website via a straightforward point of sale & management system like Toast and picked up by customers. Bar Bandini in Los Angeles has used this method to get its superb range of natural wine to customers this year.
A good way to sell wine is to bundle it together; this can appeal to customers who are less savvy and want the decision making is taken out of their hands, and it's a good way of shifting unsold inventory. Plenty of wine bars are bundling wines together for Christmas at the moment, including the likes of La Compagnie des Vins Surnaturels in New York (although we're not suggesting they're unsold stock!). You could throw in less high-value wine as part of a bundle as an incentivizing 'free' gift.
There are plenty of ways to promote this - social, email lists, or even a shop on your website.
Join The Club
A twist on takeout is to turn it into a wine club, like the smart operators at Primrose in Washington DC. Owner Sebastian Zutant has set up 'The Phantom Wine Club', which offers subscribers 4-6 'unique and interesting' wines each month from around the world. Every Thursday evening, Zutant leads an online tasting of the wines; it's a great way to sell wine and engage with your customers.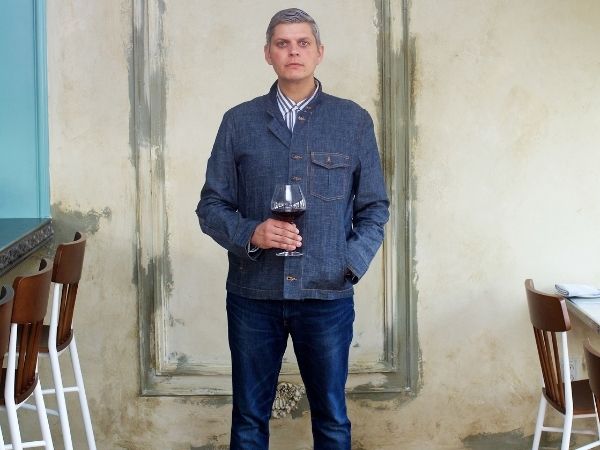 Wine pairing dinners - on or off-premises
When it became clear that Thanksgiving 2020 wasn't going to be like other years, the smart cookies at Flight Wine Bar in DC weren't deterred. They offered a take-out Thanksgiving dinner - taking in 1.5lbs of herb-roasted turkey, cinnamon cranberry sauce, garlic and onion mashed potatoes, green beans sauteed with shallots, and sweet chili roasted Brussels sprouts, for $55 - which customers could pair with a variety of different wines.
It's a great idea whether you've got wine you need to shift or not. Flight's customers could choose between a Thanksgiving selection - Kruger-Rumpf Riesling from Nahe in Germany, the Six Roses rosé from Southern France, and the Bellenos Gamay blend from Burgundy, for $80 - plus a variety of sparkling, red, white and orange wines.
You don't have to wait for Thanksgiving or Christmas to put on a dinner, in or out. Guests are desperate for something special to enjoy and look forward to, and it's a great way to maintain that link with customers who haven't been able to visit you as much or at all over the past year.
Another idea is to bundle wines up with food to make at home: you give the customer all the ingredients they need for a superb dinner, from aperitif to digestif, and they do the rest. Customers will be secure in the knowledge that the ingredients and wine have been selected and put together by experts.
Unsold Wine Days
Why not turn a problem into a selling point? You don't have to know many committed wine lovers to understand how much they love getting their hands on something that others can't; there's a part of wine culture - and, let's be honest, it's quite a big part - that thrives on exclusivity. If you've got a few bottles left, make a virtue of it.
If you can't do this on-site, how about a Black Friday-style arrangement where you sell off old stock at lower costs? At the moment, money through the door is easily the most important thing if restaurants and bars are going to still be operating come the spring.
Save for special occasions
Depending on space and cash flow, it could be that you don't need to shift that wine at all. The questions you need to ask yourself are these: does the wine need to be sold now so that it doesn't begin to degrade? Do I have space to store it for the next six months? And will I still be here in six months if I don't get some money in now? If you can be fairly confident of all three, maybe it's best to hold onto your really good stock.
2021 Registration Are Now Closed.