10 Best Hard Seltzers To Get Your Hands On In 2022

27/01/2022 Hard Seltzers are here to stay, read on for some of the best and most successful brands who are changing the game of RTDs.
Hard Seltzer sales have skyrocketed lately and the US accounted for $4.9 billion in 2021 itself, according to IRI. The demand keeps on increasing especially with the pandemic which impacted consumer choices in terms of their consumption patterns. A large number of people are switching from high alcohol content beverages to the ones with low alcohol content and most of them were seen to be switching to seltzer due to their low alcohol content that ranges between 1-8% ABV and low calories as well.
In simple words, Hard Seltzer is an alcoholic drink that combines alcohol with flavored carbonated water. Compared to other categories, hard seltzers are low in alcohol content, calorie, and sugar. With White Claw having led the market of Hard Seltzers, a large number of companies also came up with their own range of hard seltzers to get on with the trend. We have curated a list of some of the best and most successful hard seltzers that you must try.
1. High Noon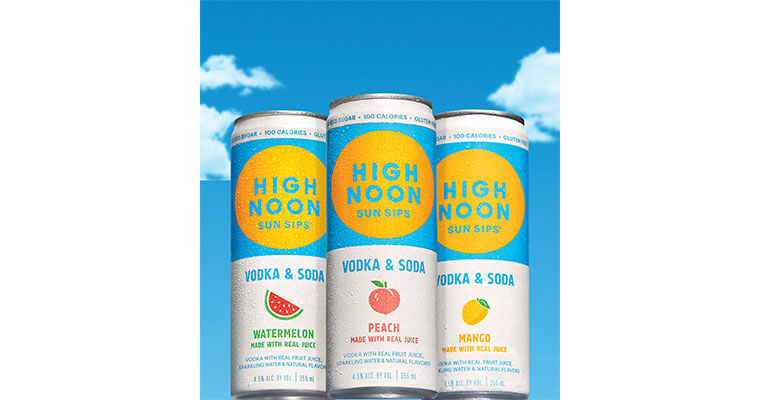 Source: High Noon
Launched in 2019 by one of the biggest wines and spirits brands E&J Gallo Winery, High Noon Sun Sips is one of its kind. Unlike any other hard seltzer, it is made with vodka mixed with sparkling water and real fruit juices giving it a smooth, light, and crisp taste. It is a simple yet pleasing combination of citrusy vodka and sparkles which makes it one of the most liked drinks in the crowd. Starting with four core flavors, pineapple, grapefruit, watermelon, and black cherry, High Noon now has over seven different flavors distributed all over the United States.
2. Corona Hard Seltzer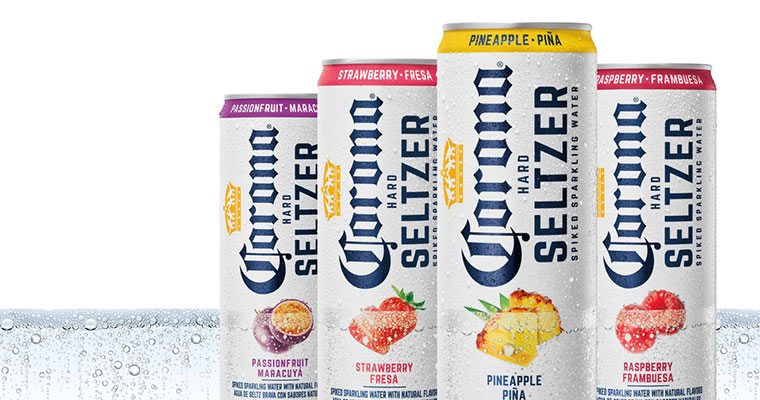 Source: Corona USA
Constellation Brands' Corona is one of the best beer companies entering the hard seltzer market. Gaining its popularity from the beer's exceptional stature, no wonder why it's rising so fast in the hard seltzer race. A low-calorie seltzer, made from carbonated water, alcohol from sugar, natural flavors, and citric acid is meant to be enjoyed at the moment. Available in a range of refreshing flavors to choose from, Corona Hard Seltzer is a fresh, fruity, and delicious drink.
3. Mike's Hard Lemonade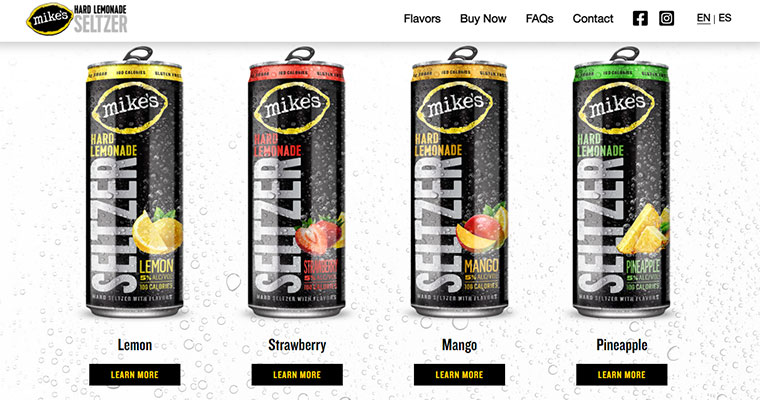 Source: Mike's Hard Seltzer
Flavored lemonade with attributes of hard seltzer, Mike's Hard Lemonade is a balance of sweetness, acidity with hints of tart fruits. Made from purified carbonated water, alcohol, natural flavors, citric acid, sodium citrate, and stevia leaf extract, it comes with a range of different flavors which include lemon, strawberries, pineapple, and mango. As an added benefit of drinking Mike's, it has a history of working with charities for a long time, helping U.S. troops and breast cancer research.
4. White Claw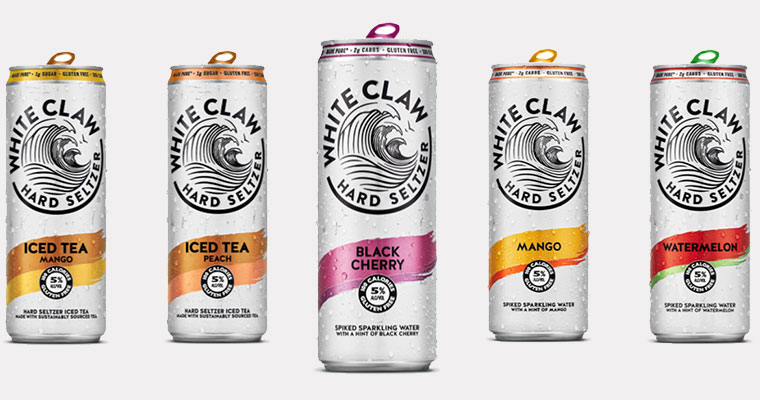 Source: White Claw
Introduced in 2016, White Claw is one of the best-selling brands in the market and is arguably responsible for turning on all the hype. Made from the blend of purified carbonated water, gluten-free malt alcohol, citric acid, and natural fruit flavors, Claw's hard seltzer is crafted with high-quality ingredients. It is refreshing with a perfect sweetness level and comes in a wide range of flavors - pineapple, tangerine, iced tea mango to name some.
5. Topo Chico Hard Seltzer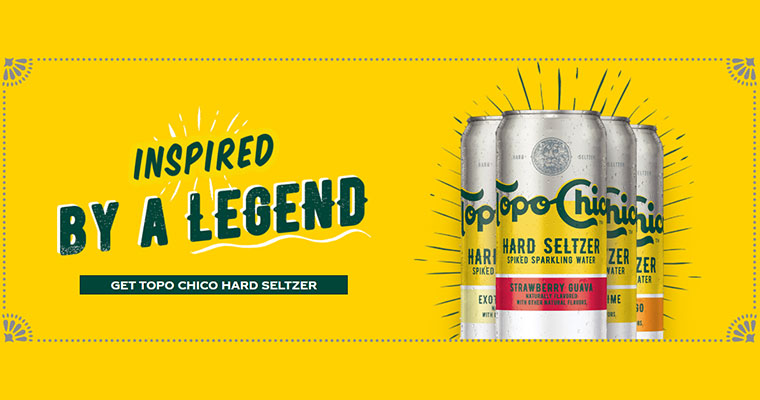 Source: Top Chico Hard Seltzer USA
Inspired by their own sparkling mineral water's incredible taste, Topo Chico Hard Seltzer, a refreshing drink with added minerals. Having that unusual twist to classic flavors, it is known for its unique taste and serves a range of different flavors ranging from tangy lemon-lime, strawberry guava, exotic pineapple, ranch water, and many more.
6. Willie's Superbrew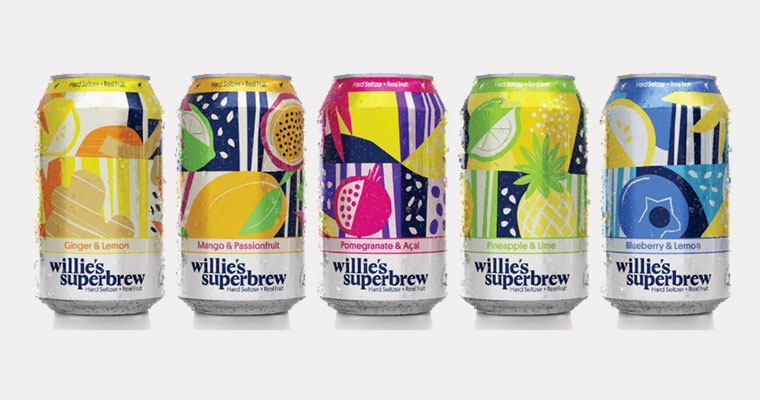 Source: Willie's Superbrew
Willie's Superbrew is brewed using real fruit juices and no artificial flavoring makes it one of the fruitiest hard seltzer. Willie focuses much on being real in every aspect and delivers unique taste in every flavor. It has a perfect balance of freshness and fruitiness with an ideal amount of sweetness. Their unique flavors comprise ginger & lemon, mint & lime, and pineapple & jalapeno to name some. They donate some of their profits for the environmental cause every year and you can be a part of it just by sipping Willie's juicy seltzer.
7. Decoy Premium Wine Seltzer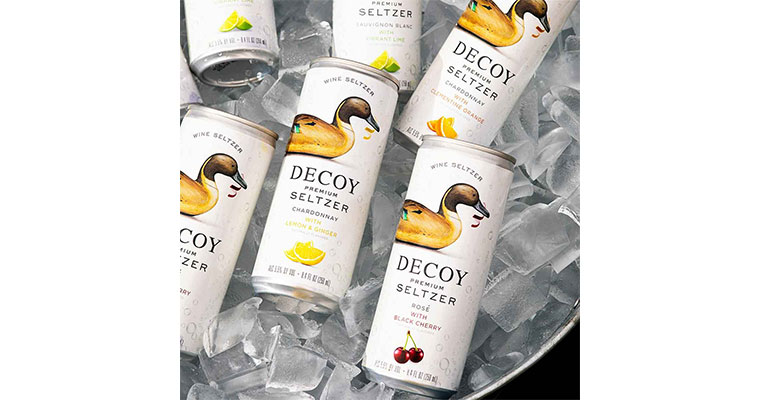 Source: Decoy Premium Seltzer
While some of the brands manufacture their wine seltzer with a spirit base, Decoy Wine Seltzer is crafted using Decoy's premium wines as their base, blended with sparkling water and natural fruit flavors. It is technically a wine spritzer with a sophisticated, light, and delicious taste. Made with varietal wines, it comes with a unique blend of flavors - Rosé with black cherry, Sauvignon Blanc with vibrant lime, Chardonnay with clementine, and Chardonnay with lemon & ginger.
8. Flying Embers Hard Seltzer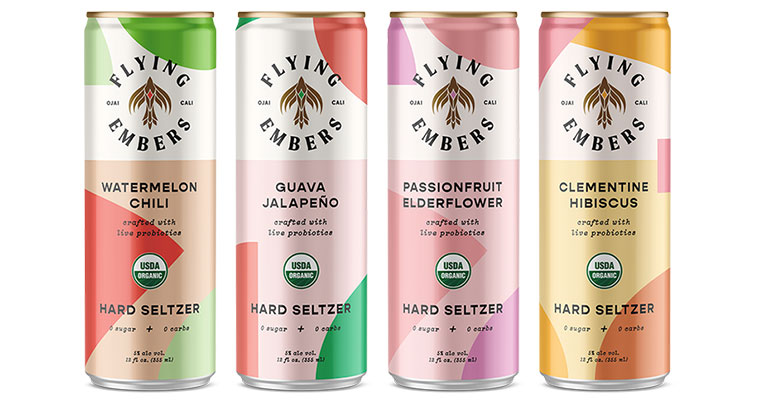 Source: Flying Embers
Originally known for its delicious kombuchas, Flying Embers have a distinct portfolio of flavors when it comes to hard seltzer. USDA certified organic seltzer Embers are handcrafted using only premium and organic ingredients. It uses a unique process of dry fermentation using champagne yeast, resulting in zero sugar, zero carbs, and a low-calorie drink. It is fresh, citrusy, fruity with a kick of spice tingling on the side. This craft brand has a wide spectrum of flavors - Black Lime Juniper, Cranberry Raspberry, Guava Jalapeno, and Watermelon Chili to name some.
9. Vizzy Hard Seltzer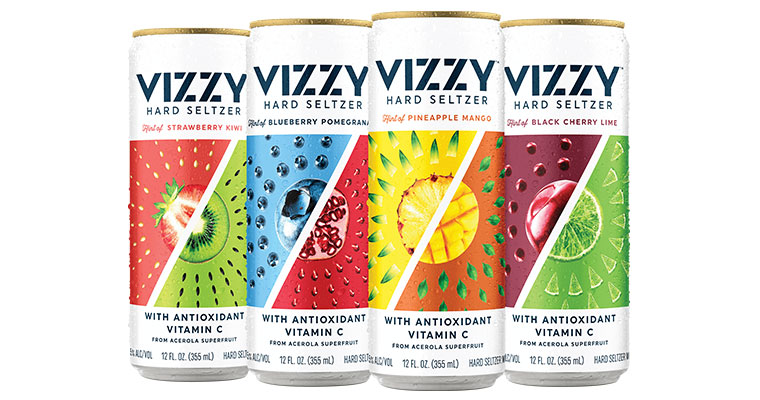 Source: Vizzy
Vizzy is juicy, refreshing, and slightly sweet with a combination of flavors bursting in your palate. It is a gluten-free, low sugar, and low carbs seltzer with added vitamin C and antioxidants. Apart from health benefits what keeps Vizzy distinct is its unique combo flavors which work really well together giving it a round and smooth mouthfeel. Some of its ranges include papaya passionfruit, raspberry tangerine, blueberry pomegranate, and black cherry lime.
10. BON V!V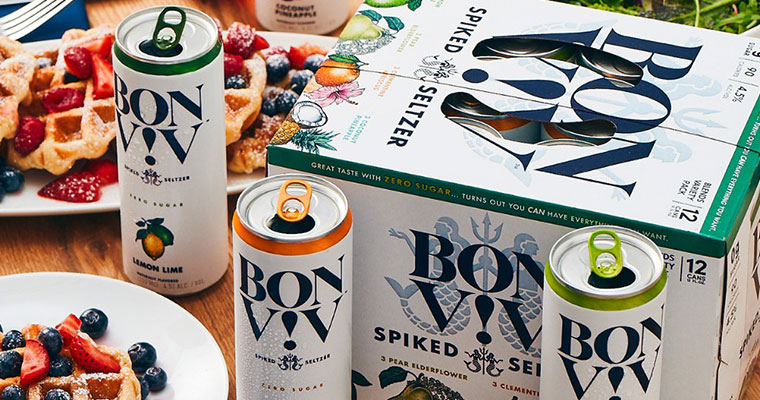 Source: Bon V!V Spiked Seltzer
Bon V!V Hard Seltzer is light, refreshing, and comes with a premium, sleek, and fancy design. Made with simple ingredients - purified water, champagne yeast, and natural fruit flavors, it is fragrant, clean, and comparatively less bubbly. Bon V!V is produced in a wide range of flavors ranging from classic flavors like cranberry to some unique blends like clementine hibiscus.
Header image source: Boston
Article By Tushar Anand, Junior Writer, Beverage Trade Network